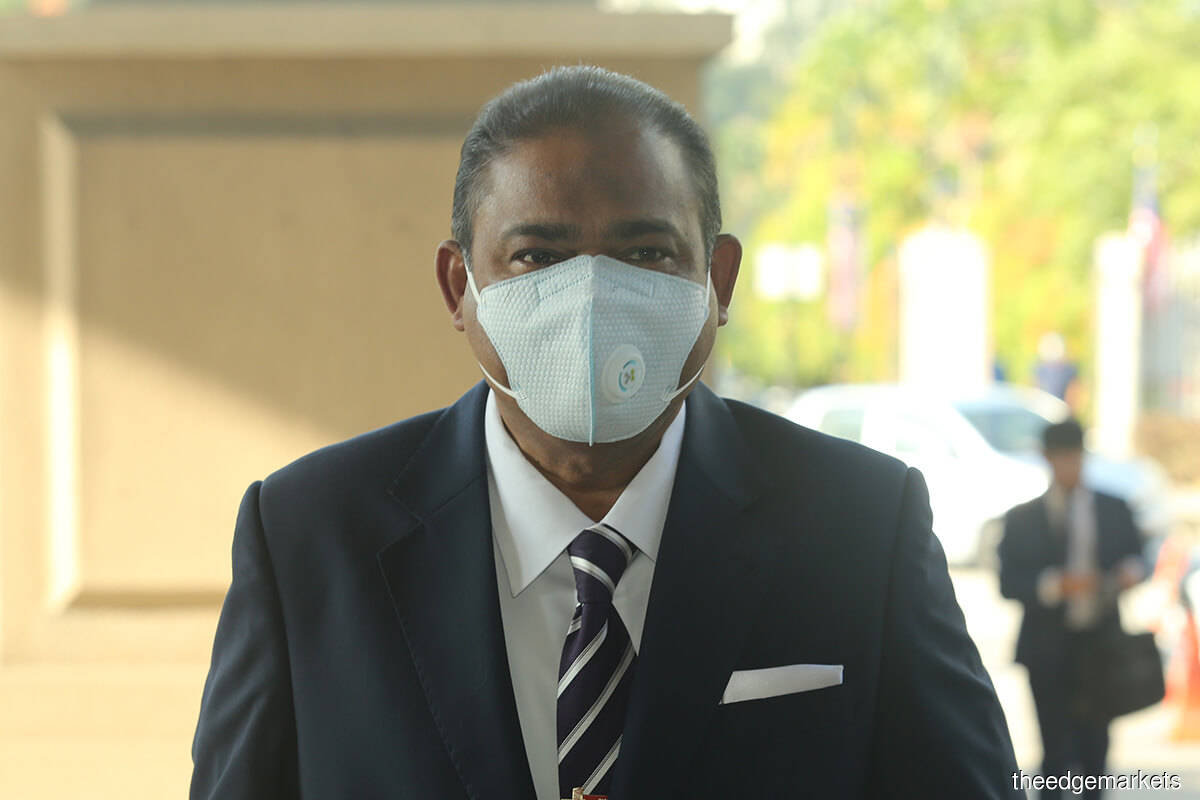 KUALA LUMPUR (March 12): The High Court here today dismissed Lembaga Tabung Haji ex-chairman Datuk Seri Abdul Azeez Abdul Rahim's application to strike out all 13 corruption and money-laundering charges against him because the applicant had failed to prove the prosecution against him was mala fide, oppressive and an abuse of court process.
In legal context, mala fide means illegal or dishonest.
High Court Judge Datuk Muhammad Jamil Hussin said: "In my view, this case is not an appropriate and proper case for the court to exercise its existing power to set aside and quash the charges against the applicant for him to be acquitted of all the charges."
Following the High Court's decision today, Abdul Azeez's trial before Sessions Court Judge Azura Alwi is scheduled to continue next Monday (March 15).
Abdul Azeez is facing three counts of bribery involving RM5.2 million linked to road projects in Perak and Kedah, and 10 counts of money laundering involving nearly RM140 million, while his brother Datuk Abdul Latif Abdul Rahim is charged with abetting him.
According to news reports, Abdul Azeez, who is also the Member of Parliament (MP) for Baling, is accused of committing bribery at CIMB Bank, Jalan Tun Perak here on Dec 8, 2010, and at Affin Bank, Pusat Bandar Puchong in Selangor on June 13, 2017 and April 10, 2018, while the money-laundering offences were allegedly committed in the Klang Valley between March 8, 2010 and Aug 30, 2018.
It was reported that Abdul Latif is accused of abetting Abdul Azeez in obtaining a RM4 million bribe from Mohammad Redzuan Mohanan Abdullah as gratification to help Syarikat Menuju Asas Sdn Bhd secure road projects through a limited tender from the Ministry of Works.
On Dec 23, 2020, theedgemarkets.com reported that Abdul Azeez during the month (December 2020) applied to strike out his corruption and money-laundering charges, claiming the charges are defective and groundless.
It was reported that Abdul Azeez's lawyers Amer Hamzah Arshad and Joshua Tay had confirmed that Abdul Azeez filed the strike-out application in the High Court here.
Read also:
Tabung Haji ex-chairman applies to strike out corruption, money-laundering charges