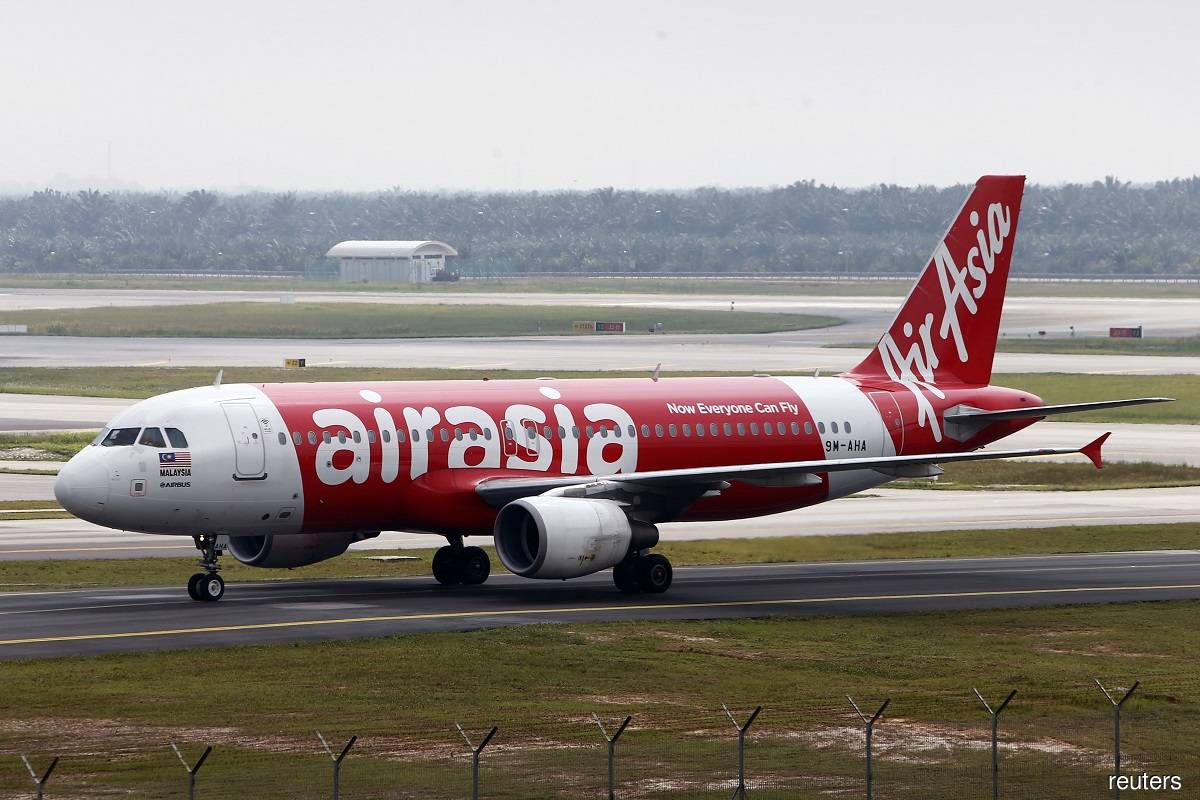 KUALA LUMPUR (July 27): The High Court today rejected AirAsia Group Bhd's and AirAsia X Bhd's (AAX) application for leave to commence judicial review proceedings against the Malaysian Aviation Commission's (Mavcom) imposition of a RM2 million penalty each on both the airlines for violating the Malaysian Aviation Consumer Protection Code 2016 (MACPC).
In her judgement after hearing the submissions from both sides, High Court judge Justice Datuk Seri Mariana Yahya ruled that Mavcom's decision to impose the penalties on AirAsia and AAX was legally appropriate and valid.
Justice Mariana noted that AirAsia and AAX were both reasonably given the right to be heard by Mavcom following the first penalties imposed. She also pointed out that Mavcom had the right to impose a higher penalty after both AirAsia and AAX were found to continue violating the consumer code.
"So this court finds that the respondent's (Mavcom) decision was right and legally valid. And this court rejects the applicants' (AirAsia and AAX) application to commence a judicial review against the respondent, with costs," she said.
The judge ruled that AirAsia and AAX would each have to pay Mavcom RM3,000 and the Attorney-General's Chambers RM2,000 for costs.
Mavcom in September 2019 imposed financial penalties of RM200,000 each for AirAsia's and AAX's first contravention of subparagraph 3(2) of the MACPC for charging credit card, debit card and online banking processing fees separate from their base fares.
As both AirAsia and AAX had been found to contravene subparagraph 3(2) of the MACPC again, even after the imposition of financial penalties on their first non-compliance, Mavcom in January 2020 decided to impose on both airlines a penalty of RM2 million each, being 10 times the financial penalties imposed in September 2019.
Section 69(4) of the Malaysian Aviation Commission Act 2015 (Mavcom Act 2015) states "the commission may impose a financial penalty for any non-compliance an amount not exceeding RM200,000, and in the case of a second or subsequent non-compliance, an amount 10 times of the financial penalty which was imposed for the first non-compliance".
Earlier, counsel Idza Hajar Ahmad Idzam from Zul Rafique & Partners, representing AirAsia and AAX, submitted that Mavcom's lack of procedures in conducting its functions amounted to a process that was not transparent, unfair and resulted in a breach of natural justice.
She claimed that AirAsia and AAX were not given ample time and the right to be heard by the commission, and that Mavcom owed a duty to provide reasoning for the second penalties.
In response, Datuk Lim Chee Wee of Lim Chee Wee Partnership, representing Mavcom, argued that there is no requirement in law that the commission is to provide reasons for the second penalties. In fact, he added it is stated in the Mavcom Act 2015 that the commission has such authority to increase the financial penalty up to 10 times the amount for the second or subsequent non-compliance.
Lim also submitted that Mavcom had provided AirAsia and AAX with ample opportunities to be heard with regard to the second penalties, and that there was no procedural impropriety.