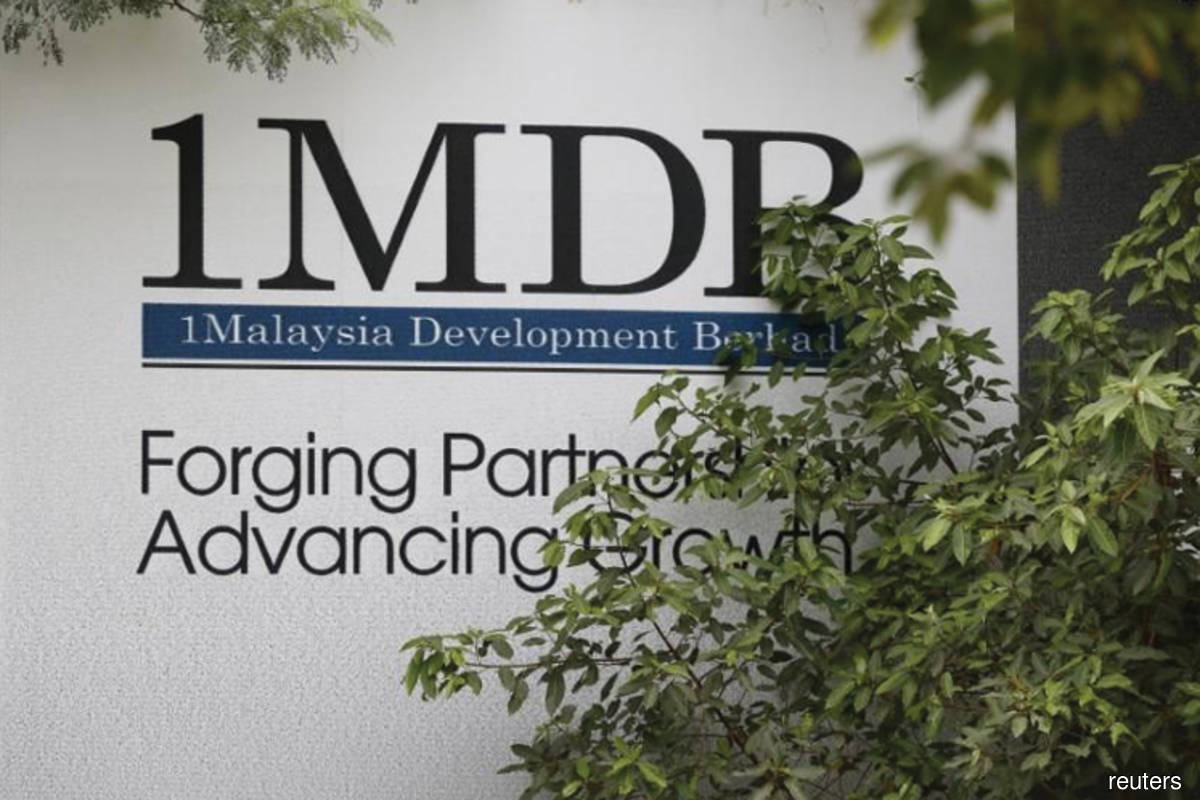 KUALA LUMPUR (Oct 1): The High Court on Thursday fixed Oct 15 to hear 1Malaysia Development Bhd's (1MDB) application to use substituted service to serve legal papers to PetroSaudi International Ltd, its chief executive officer (CEO) Tarek Obaid and its chief investment officer Patrick Mahony.
The state-owned firm also hopes to use substituted service to serve papers to PetroSaudi Holdings (Cayman) Ltd, whose sole director is also Tarek, along with foreign financial institutions Coutts & Co Ltd and JP Morgan (Switzerland) Ltd.
A substituted service is an indirect method available to serve the court's cause papers — usually the writ of summons and statement of claim — on an individual or foreign company which could be evading service, or in cases where it is impractical to serve the papers locally.
Judicial Commissioner Quay Chew Soon fixed the date after postponing the hearing date on Thursday.
1MDB counsel Rosli Dahlan when contacted by theedgemarkets.com confirmed the new hearing date. He also denied a report by an international news agency that leave had been granted to utilise substitute service.
"No, the hearing is fixed for Oct 15 and leave has not been granted," he added.
Deutsche Bank (Malaysia) Bhd, which has also been named as a defendant in the suit, has managed to receive the case papers and appointed lawyers from Messrs Rahmat Lim and Partners to represent it.
It was reported that 1MDB and its subsidiaries filed a plethora of suits, now 22 in total, against various companies and individuals.
Of the 22, six were filed by 1MDB and its subsidiaries, including this one against Tarek, Deutsche Bank and others.
1MDB is seeking a total of US$4.923 billion (about RM20.22 billion) against Deutsche Bank, Coutts & Co, JP Morgan and two PetroSaudi companies along with Tarek and Mahony for alleged negligence, breach of contract, conspiracy to defraud the company and dishonest assistance to defraud.
In terms of breakdown, 1MDB is seeking US$1.11 billion from Deutsche Bank, US$1.03 billion from Coutts & Co plus interests, US$800 million from JP Morgan and interests on the sum, and US$1.83 billion from the two PetroSaudi companies and Tarek plus interests and US$153 million from Mahony.
This results in the total quantum sought to be US$4.923 billion. Tarek and PetroSaudi are allegedly responsible for the 1MDB-PetroSaudi venture in 2009 and transfers to Good Star Ltd, an entity owned by fugitive businessman Low Taek Jho, better known as Jho Low, according to witnesses who testified in the 1MDB trial.
Tarek and Mahony are also facing criminal charges along with Jho Low for criminal conspiracy involving 1MDB and former prime minister Datuk Seri Najib Razak. There are also at present separate forfeiture proceedings against PetroSaudi and Tarek for the country to recover US$340 million as part of the funds in the joint venture (JV) to form 1MDB PetroSaudi Ltd.
Read also:
1MDB granted leave to serve notices to Coutts, JPMorgan
1MDB files multibillion-dollar suits against Deutsche Bank, Coutts, JP Morgan, Wong & Partners and others