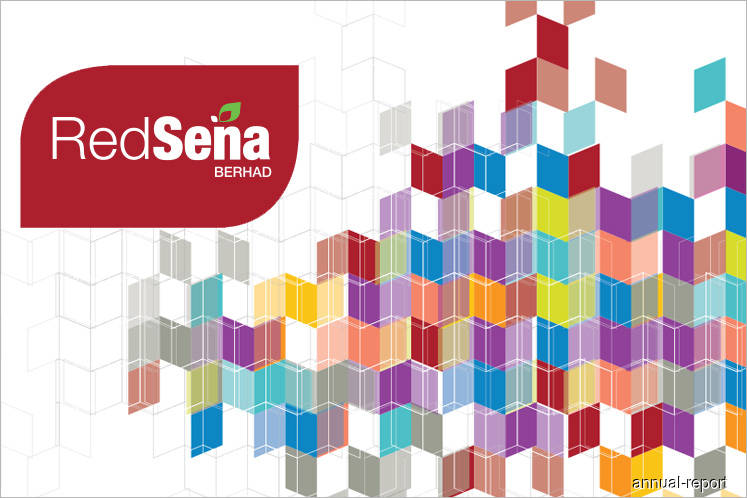 KUALA LUMPUR (Nov 19): Red Sena Bhd said today that its liquidators have been ordered by the High Court to retain a portion of the initial public offering (IPO) proceeds that is held outside of its cash trust account.
This is after Raintree F&B Sdn Bhd, which was the promoter of the special purpose acquisition company (SPAC), requested for stay of a court order which restricted Raintree from participating in the distribution of the remaining IPO proceeds in question.
To recap, Red Sena has redistributed 92% of its RM400 million IPO gross proceeds, leaving a balance of 8% not placed in Red Sena's cash trust account to be redistributed — which the High Court has ruled on Oct 14, will not involve Raintree.
Raintree in response filed a motion on Nov 14 for the court order to be set aside or varied, and for a stay of the court order, pending the disposal of its motion.
Today, the liquidators were instructed by the High Court to retain 20% of that remaining IPO proceeds — pending disposal of Raintree's motion. 
Similarly, the High Court also ordered a stay for the distribution of the balance of a separate gross proceeds of RM10 million raised by Red Sena prior to the IPO, from the subscription of ordinary shares by Raintree. 
"Save for the above, the liquidators [are] entitled to proceed to effect distribution of the balance sums to the entitled shareholders," Red Sena said in the filing.
"The liquidators are looking to effect the next distribution to entitled shareholders soonest possible, given the direction from the court, but subject to satisfactory clearance of liquidation matters, including but not limited to the tax issue," it added.
Raintree's motion has been fixed for hearing on Jan 9, 2020.
Trading of Red Sena shares was suspended on Jan 16, after the SPAC failed to secure a qualifying acquisition by its Dec 10, 2018 deadline.
The SPAC, which was listed on Bursa Malaysia on Dec 10, 2015, had previously attributed its failure to sign a conditional sale and purchase agreement to concerns with deal certainty and unrealistic valuation. 
To-date, shareholders of Red Sena received 50.793 sen for every one share held in the company under the initial redistribution of funds held in its cash trust account.