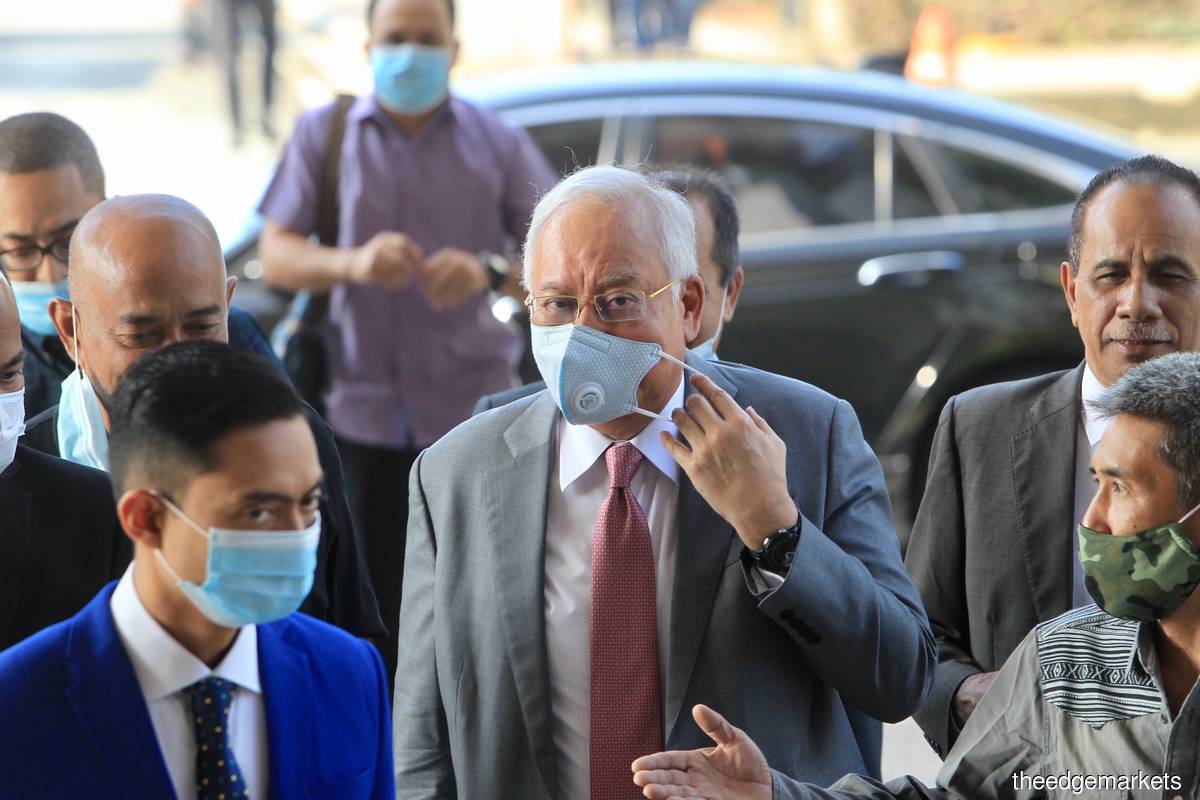 KUALA LUMPUR (Sept 4): The Kuala Lumpur High Court has allowed an order from the prosecution to call interested third parties to claim ownership of assets, seized from former prime minister Datuk Seri Najib Razak, which are linked to 1Malaysia Development Bhd (1MDB).
In a forfeiture suit against Najib and 17 others, the High Court allowed this application for assets such as designer handbags and vehicles.
Deputy Public Prosecutor (DPP) Muhammad Shukri Hussain told the court today that they had served the amended notices to Najib and the 17 others.
Justice Mohamed Zaini Mazlan then made the ruling to allow the order for interested third parties and set Oct 26 for the third parties to stake their claim on these assets.
As all parties did not have any objection to the application, Muhammad Shukri then asked for about a month and a half to publish the gazette for third parties to come to the court to contest it.
The DPP told the media afterwards that the court had set a date in August last year for third parties to come to the court to stake a claim on the assets, but nobody turned up.
He said that the third-party notice is being done again due to amendments to typographical errors in the initial cause papers which the court had allowed.
"If no third parties come to the court on Oct 26, we will proceed with the full hearing," he said.
The prosecution had filed the forfeiture application against Najib, his wife Datin Seri Rosmah Mansor, their children Nooryana Najwa Najib and Nor Ashman Razak Najib, Najib's stepson Riza Aziz and 16 others, including former Goldman Sachs banker Roger Ng and fugitive businessman Low Taek Jho's (Jho Low) mother Goh Gaik Ewe, in July last year.
This is to retrieve more than RM30 million in assets said to be related to 1MDB.
Justice Mohamed Zaini had also allowed Najib, Rosmah and their children to view some of the items seized in order to make objections to the forfeiture application.
Read also:
Court drops charges against Goldman Sachs after its settlement with govt over 1MDB
The Edge is covering the trial live here.
Users of The Edge Markets app may tap here to access the live report.