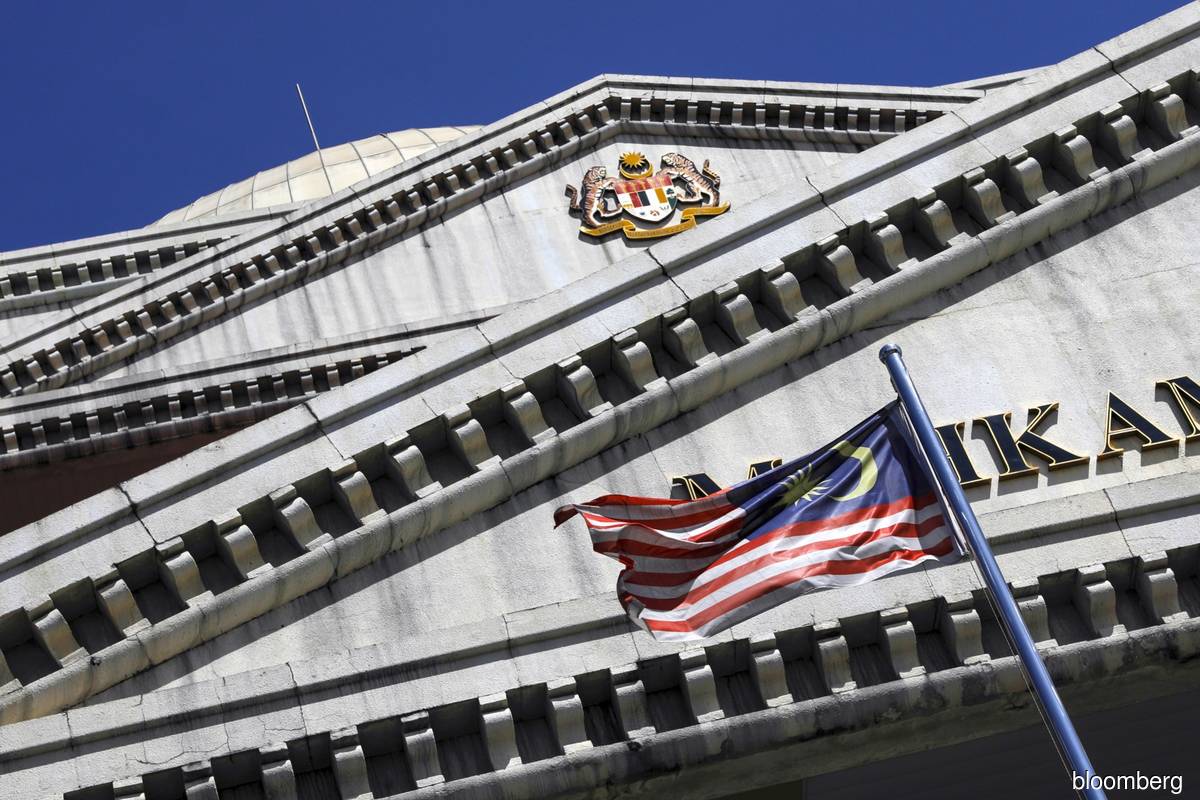 KUALA LUMPUR (July 19): The High Court on Tuesday (July 19) allowed two constitutional questions, pertaining to whether the Malaysian Anti-Corruption Commission (MACC) has the authority to investigate a sitting superior court judge, to be referred to the Federal Court.
In her ruling, High Court judge Justice Datuk Noorin Badaruddin said that the Court cannot disagree that the matter is of fundamental importance as it affects the judiciary.
"The Court is of the considered view that a definitive and final pronouncement by the Federal Court on the questions posed by the applicant(s) will benefit both parties of a speedy and economic final determination of the proceedings, i.e. the originating summons herein," she ruled.
She made no order as to costs.
The two questions raised by a bid by the plaintiffs — activist Haris Ibrahim, and lawyers Nur Ain Mustapa and Sreekant Pillai — were in relation to MACC's investigation of Court of Appeal (COA) judge Datuk Mohd Nazlan Mohd Ghazali.
The first question pertains to whether criminal investigating bodies are only legally permitted to investigate judges of the High Court, the COA and the Federal Court who have been suspended.
The second question pertains to whether the public prosecutor is empowered to institute or conduct any proceedings for an offence against serving judges of the aforementioned courts.
'Investigations viewed as encroachment of separation of powers'
In her judgement, Justice Noorin also noted that it was apparent that MACC's investigation of Nazlan was viewed not only by the plaintiffs but also by "many quarters amongst the public, as an encroachment of the separation of powers" in relation to the independence of the judiciary.
"The investigation is reasonably viewed as having given rise to the impression that the judiciary is under attack, which has a bearing on public perception and confidence in the judiciary," said the High Court judge.
This is part of the trio's larger suit against MACC, the anti-graft agency's chief commissioner Tan Sri Azam Baki and the government.
In the originating summons filed on May 6, the plaintiffs were also seeking a declaration that the MACC's investigation of Nazlan is unconstitutional.
MACC said it began investigations following complaints it received against the sitting judge. The investigations, which started in March this year, have been completed and investigation papers had been sent to the Attorney-General Chambers (AGC) on May 18 for the next course of action.
The investigation has drawn flak from many quarters, including the Malaysian Bar, opposition leaders, and civil groups. MACC has maintained that it is empowered to conduct such investigations.
As a High Court judge, Nazlan had presided over Datuk Seri Najib Razak's SRC International Sdn Bhd criminal trial and found the former prime minister guilty on all seven charges against him. Nazlan was elevated to the COA in February.
Datuk Malik Imtiaz Sarwar and Surendra Ananth represented the plaintiffs, while Solicitor-General Datuk Ahmad Terrirudin Mohd Salleh appeared for the defendants.
Read also:
Judge Mohd Nazlan probe: July 19 decision on application to refer questions of law 
Azam Baki, MACC sued over probe on Justice Nazlan