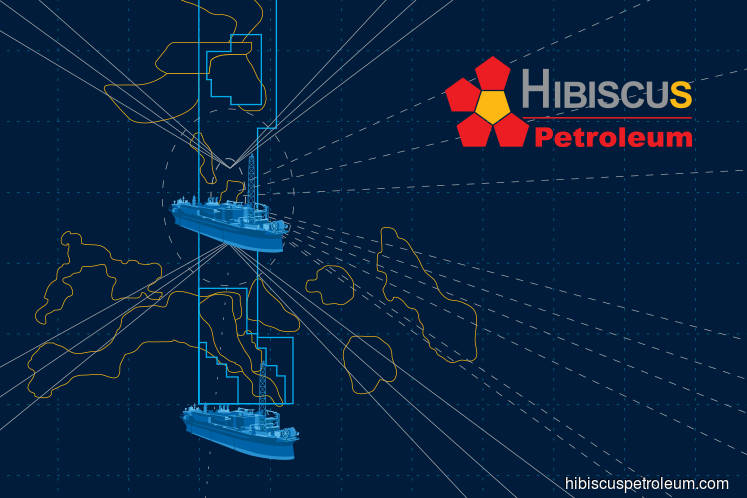 KUALA LUMPUR (Oct 12): Hibiscus Petroleum Bhd's wholly-owned subsidiary Gulf Hibiscus Ltd (GHL) has filed a writ of summons against Lime Petroleum Norway AS, which it said has caused the unit financial losses.
The legal action follows GHL's filing of the complaint at the Oslo Conciliation Board, which is the municipal's lowest level of the legal system for civil cases, back in April 2016.
The claim was for an estimated value of US$35 million (RM136 million) and above.
"GHL has filed a writ of summons at the Oslo District Court on Oct 11, 2018 to claim for compensation against Lime Petroleum AS (Lime Norway) and the following directors or officers of Lime Norway at the material time: (i) Hans Ove Leonard Lidgren; (ii) Svein Helge Kjellesvik; and (iii) Ivar Aarseth, for financial losses suffered by GHL in connection with the restructuring undertaken by Lime Norway," said Hibiscus in its exchange filing today.
Hibiscus said the company and its subsidiaries fully reserve all rights and will make further announcements in due course.
To recap, Hibiscus purchased a 35% equity stake in Lime plc for US$55 million in 2012, via GHL. Prior to the acquisition, Hibiscus was a special-purpose acquisition company.
Lime Petroleum had undergone a restructuring exercise, comprising a reduction in share capital by cancelling 900,000 shares held by Rex International Investments Pte Ltd.
The 77.4 million Norwegian kroner (RM36 million) arising from the cancelling of shares were paid through a selective capital repayment to Rex, which Hibiscus said gave "Rex an unreasonable benefit at the expense of Lime plc".
The share capital of Lime Petroleum was then reduced to 2.92 million Norwegian kroner from 251.12 million Norwegian kroner by a reduction in nominal value of its shares. Lime Petroleum then issued 77.4 million new shares to Rex for one Norwegian krone per share, which was satisfied by the capital repayment.
As a result of the exercise, Hibiscus said Rex had acquired an additional 70.3% equity stake, increasing its holdings to 96.5% from 26.2% previously, without any additional payment to Lime Petroleum.
At noon break today, shares in Hibiscus slipped one sen or 0.84% to settle at RM1.18, with a market capitalisation of RM1.84 billion.
The stock has appreciated some 31% year-to-date.
At the time of writing, the Brent crude oil is trading at US$81.24 per barrel, up 21.5% from US$66.87 on Dec 29, 2017.