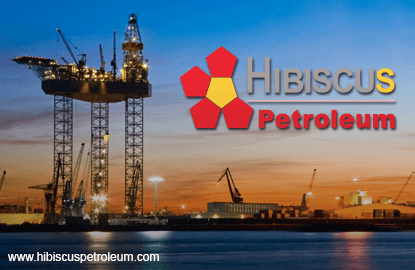 This article first appeared in The Edge Financial Daily, on April 5, 2016.
KUALA LUMPUR: Hibiscus Petroleum Bhd's wholly-owned subsidiary Gulf Hibiscus Ltd (GHL) has filed a complaint at the Oslo Conciliation Board to claim compensation from the directors and general manager of Lime Petroleum Norway AS for financial losses suffered relating to the latter's restructuring.
In a filing with Bursa Malaysia yesterday, the group named Lime Petroleum directors Hans Ove Leonard Lidgren and Svein Helge Kjellesvik, and general manager Ivar Aarseth as defendants.
The claim is for an estimated value of US$35 million (RM136 million) and above.
Hibiscus said the individuals named in the suit were "among the primary perpetrators who contributed to damages suffered by GHL" due to their "actions taken to effect a substantial dilution of Lime plc's shareholding interest in Lime Petroleum" after the restructuring.
"The company and its subsidiaries fully reserve all their rights, and will continue to act accordingly to safeguard their interests," it said.
To recap, Hibiscus purchased a 35% equity stake in Lime plc for US$55 million in 2012, via GHL. Prior to the acquisition, Hibiscus was a special-purpose acquisition company.
Lime Petroleum had undergone a restructuring exercise, comprising a reduction in share capital by cancelling 900,000 shares held by Rex International Investments Pte Ltd.
The 77.4 million Norwegian kroner (RM36 million) arising from the cancelling of shares were paid through a selective capital repayment to Rex, which Hibiscus said gave "Rex an unreasonable benefit at the expense of Lime plc".
The share capital of Lime Petroleum was then reduced to 2.92 million Norwegian kroner from 251.12 million Norwegian kroner by a reduction in nominal value of its shares. Lime Petroleum then issued 77.4 million new shares to Rex for one Norwegian krone per share, which was satisfied by the capital repayment.
As a result of the exercise, Hibiscus said Rex had acquired an additional 70.3% equity stake, increasing its holdings to 96.5% from 26.2% previously, without any additional payment to Lime Petroleum.