This article first appeared in The Edge Financial Daily, on December 9, 2019.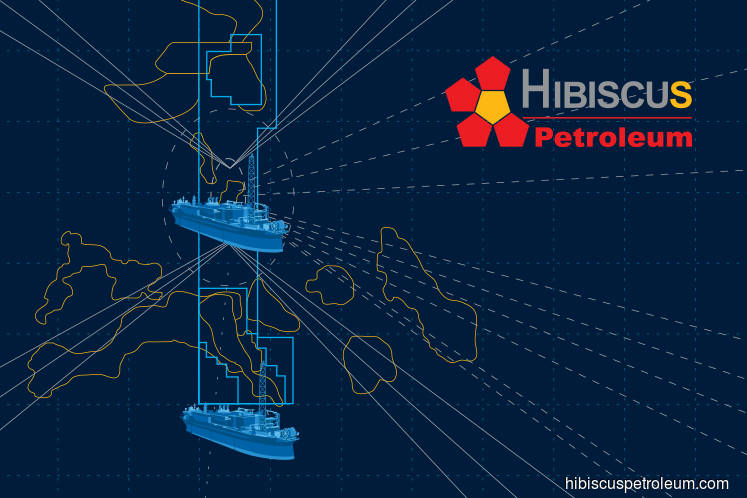 KUALA LUMPUR: Hibiscus Petroleum Bhd has set aside US$250 million (RM1.04 billion) as capital expenditure (capex) from this year until 2021 for three oil and gas fields, according to its managing director Dr Kenneth Gerard Pereira.
The three fields are: North Sabah (the capex covers 2019, 2020 and 2021), the Anasuria Cluster (2019 and 2021) and Marigold (2020 only). The last two fields are located in the UK.
Pereira said the capex will be spent on well drilling activities at North Sabah and the Anasuria Cluster, while Marigold will mostly see spending for development works.
Of the total capex, US$170 million will come from internal funds, while the remainder will be funded by bank borrowings. The group, at present, is debt free, with a cash balance of RM179.4 million as at Sept 30.
Noting that its Marigold field has received a "letter of no objection" from the UK government in October, the group can now proceed with preparatory works for the field.
"The preparatory works for Marigold field mostly comprise of front-end engineering design and soil studies," Pereira said, adding, "all of these [preparatory works] will help us to get the field development plan [approved] by December 2020."
These preparatory works are also expected to help the group achieve its aim of producing first oil by 2021 from the Marigold field, which is able to deliver between 15,000 and 20,000 gross barrels of crude oil per day and is expected to be productive for 10 years. At this junction, its gross reserves are estimated at 60 million barrels of oil reserves.
Hibiscus Petroleum holds a 50% stake in Marigold, so it will get half of the field's daily production.
Pereira said the successful oil production in Marigold field is important for Hibiscus, as this will help the group move closer to its target of producing 20,000 barrels of crude oil per day by 2021. It currently produces over 8,000 barrels per day (bpd) — 3,000 bpd from the Anasuria Cluster and more than 5,000 bpd from North Sabah.
Prior to this, the group had estimated that the target would be met by 5,000 barrels from Anasuria cluster, 7,000 barrels from North Sabah, and the remainder 8,000 barrels from new producing assets.
US$250 million more needed for Marigold from 2021 onwards
The development of the Marigold field needs an additional US$250 million from 2021 onwards, said Pereira. Based on its current interest in the field, Hibiscus Petroleum will need to fork out at least half of that, which is US$125 million.
Hence, Pereira said the group is planning to selldown the stake in Marigold to 35% from 50% currently, which will get them some cash.
"Then, we will borrow some money for Marigold's development in 2021. By that time, we will put in a floating production, storage and offloading vessel for production [for Marigold], and that is quite a big development," he said.
On the group's prospects for the current financial year ending June 30, 2020, (FY20), Pereira said the group wants to ensure its oil production numbers are good. It is also hoping that oil prices will remain strong, so that the group can deliver a set of "good results".
Brent crude oil was trading at US$64.39 last Friday. Year to date, it has climbed 19.7% from when it was trading at US$53.80.
Last month, Hibiscus Petroleum announced that its net profit for the first quarter ended Sept 30, 2019 (1QFY20) slumped 83.77% to RM16.23 million from RM100 million the year before, as it recorded lower contributions across all three of its operations in Sabah, the Anasuria Cluster, and Australia.
Revenue more than halved to RM159.30 million from RM359.96 million, due to planned shutdown of its facilities in North Sabah and Anasuria cluster for maintenance, or what it calls offshore plant turnarounds.
Hibiscus Petroleum shares closed one sen or 1.12% lower at 88.5 sen last Friday, with a market capitalisation of RM1.41 billion.
In the past one year, the stock has retreated 12.38%.