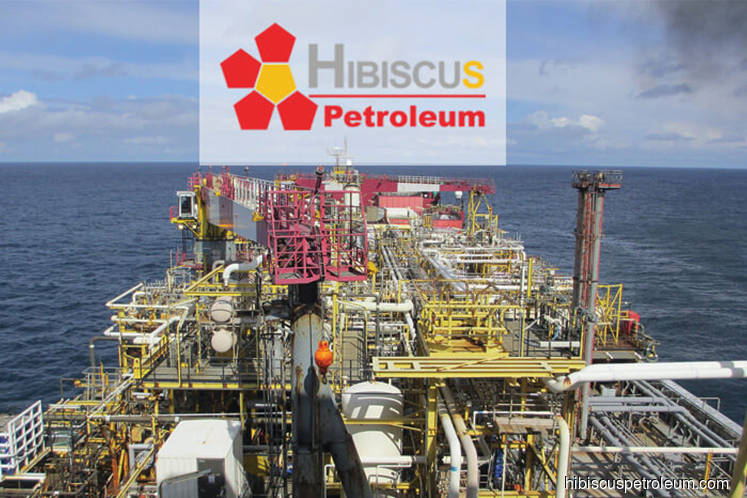 KUALA LUMPUR (Aug 20): Hibiscus Petroleum Bhd has completed the St Joseph Infill Drilling campaign in the 2011 North Sabah Enhanced Oil Recovery Production Sharing Contract (North Sabah PSC).
In a statement today, the company said its unit SEA Hibiscus Sdn Bhd completed the campaign successfully.
It said the campaign entailed the drilling and completion of three infill oil producers, utilising triple splitter wellheads on the St Joseph Jacket-A platform with minimal modifications to topside facilities.
Hibiscus said the combined increase in production from the three infill wells for the St Joseph Infill Drilling campaign of over 3,200 bbls per day has exceeded pre-drill expectations of approximately 2,600 bbls per day.
It said this project is expected to add life of field gross reserves of 2.77 million stock tank bbls.
Hibiscus said additional process debottlenecking activities are currently underway to reduce the backpressure on these new infill wells.
It explained that this activity is expected to further improve the stabilised production flow rates of the newly drilled wells.
SEA Hibiscus chief executive officer Dr Pascal Hos said the company's investment in the seven well drilling campaign was consistent with its objective to enhance production from the North Sabah asset and demonstrates that Malaysia is an integral part of its long-term business strategy.
"Not only have the results exceeded our pre-drill expectations, we have also completed the drilling and completion of three infill wells in just over one year since we assumed operatorship of the North Sabah PSC," said Hos.
SEA Hibiscus assumed operatorship of the North Sabah PSC on March 31, 2018, as a 50% joint venture working interest partner with Petronas Carigali Sdn Bhd.
The North Sabah PSC consists of St Joseph, South Furious, SF30 and Barton, four fields located offshore Sabah in Malaysia, which collectively produce to the Labuan Crude Oil Terminal.
At the midday break today, Hibiscus rose 2.02% or 2 sen to RM1.01 for a market capitalisation of RM1.6 billion.