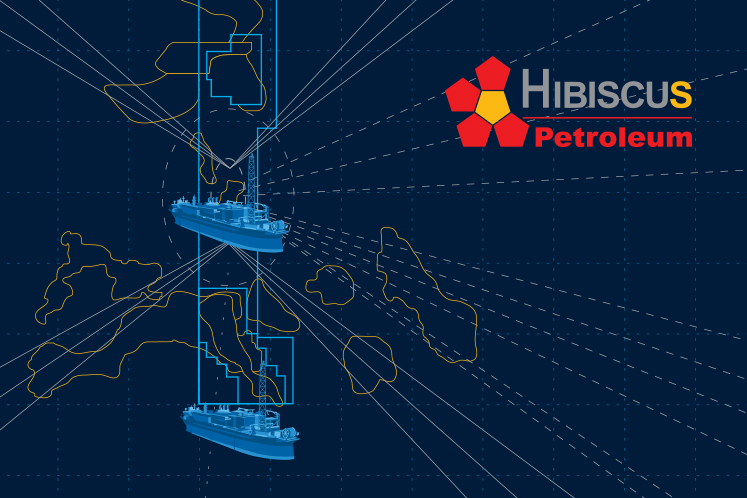 KUALA LUMPUR (Feb 19): Hibiscus Petroleum Bhd's net profit for the second quarter ended Dec 31, 2018 jumped over four times or 354% to RM50.11 million from RM11.04 million a year ago, on additional contribution from its recently-acquired North Sabah assets and higher production efficiency at its Anasuria Cluster in the UK.
Consequently, earnings per share jumped to 3.15 sen from 0.72 sen. Revenue grew 117% to RM165.16 million from RM76.06 million a year ago, its Bursa Malaysia filing today showed.
For the cumulative half year period ended Dec 31, 2018 (1HFY19) the group's net profit skyrocketed 588% to RM150.11 million, which is about seven times the RM21.83 million it recorded in the year-ago period. Cumulative revenue grew 291% to RM525.11 million from RM134.3 million.
Specifically, its North Sabah segment recorded a profit before tax (PBT) of RM92.8 million in 1HFY19 while Anasuria posted a PBT of RM136.5 million.
In a statement, the group said it sold about 568 thousand barrels of crude oil (bbls), comprising 274 thousand bbls from Anasuria that were sold at an average realised oil price of US$58.08 per bbl, and 294 thousand bbls from the North Sabah production sharing contract, which were sold at an average realised oil price of US$71.30 per bbl.
This brings its 1HFY19 crude oil sold across both assets to 1.7 million bbls. "The group hopes to maintain
current production momentum to deliver on its target of between 2.7 and 3 million bbls of oil from the group's two producing assets in FY19," said Hibiscus.
"The group remains debt-free with a cash balance of RM203.8 million as at Dec 31, 2018," it added.
"The group's total net oil production rate is approximately 8,850 barrels per day from two producing assets. Our asset teams from both Anasuria and North Sabah are targeting to execute production enhancement projects that could potentially enhance our net production to over 12,000 barrels of oil per day by 2021," Hibiscus managing director Kenneth Pereira said on the group's outlook.
"Additionally, we have commenced the evaluation of options to develop the Marigold and Sunflower discovered oilfields in the UK, which hold potential to drive significant future earnings growth once these fields commence production. We are excited by the activities that lay ahead for Hibiscus Petroleum and hope these developments will act as positive value enhancing triggers for our shareholders," he added.
Hibiscus shares closed 2 sen lower at RM1.05 today, after 19.62 million shares were traded, giving it a market capitalisation of RM1.7 billion.