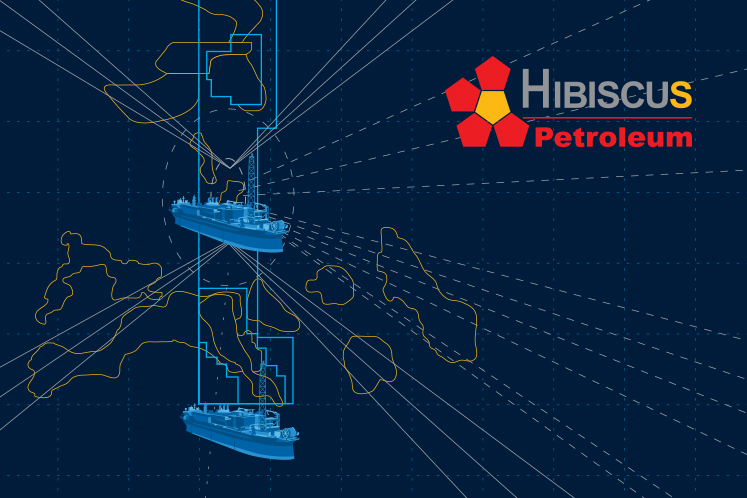 KUALA LUMPUR (Nov 21): Hibiscus Petroleum Bhd's net profit for the first quarter ended Sept 30, 2019 (1QFY20) shrank 83.77% to RM16.23 million from RM100 million the year before, as it recorded lower contributions across all three of its operations in Sabah, North Sea's Anasuria Cluster, and Australia.
Quarterly earnings per share subsequently fell to 1.02 sen from 6.30 sen in the same quarter last year. Revenue more than halved to RM159.30 million from RM359.96 million, due to planned shutdown of its facilities in North Sabah and Anasuria Cluster for maintenance activities or what it calls offshore plant turnarounds, its stock exchange filing today showed.
The performance of its core operations in North Sabah and the Anasuria Cluster were also hit by lower realised oil price, besides being impacted by higher operating expenditure caused by planned maintenance activities.
Consequently, its North Sabah ops saw a 40% fall in revenue to RM88.94 million from RM147.99 million, which dragged profit before tax (PBT) down 57% to RM26.3 million from RM60.71 million.
Similarly, its Anasuria Cluster's revenue fell 21% to RM69.28 million from RM87.34 million previously, with PBT sinking 55% to RM17.9 million from RM39.39 million.
Hibiscus, meanwhile, said its prudent management of production costs below realised oil price has helped the company remain profitable throughout the movement of crude oil prices, backed by production enhancement projects pursued by the group previously.
"Given these developments and barring unforeseen circumstances, we expect our business performance for this current financial year to be encouraging," it said.
On prospects, Hibiscus targets to achieve its average daily production of 20,000 bbl/day by 2021, and to secure proven and probable reserves/entitlement of 100 million bbl.
"With the completion of our recently announced acquisition of a 50% interest in Block 15/13a and Block 15/13b in the United Kingdom North Sea, we believe that we are well positioned to achieve our 2021 mission," it added.
Shares of Hibiscus slipped 1.5 sen or 1.61% to close at 91.5 sen, giving it a market capitalisation of RM1.45 billion.
Related story:
Hibiscus Petroleum targets to deliver up to 3.5m barrels of crude oil in FY20