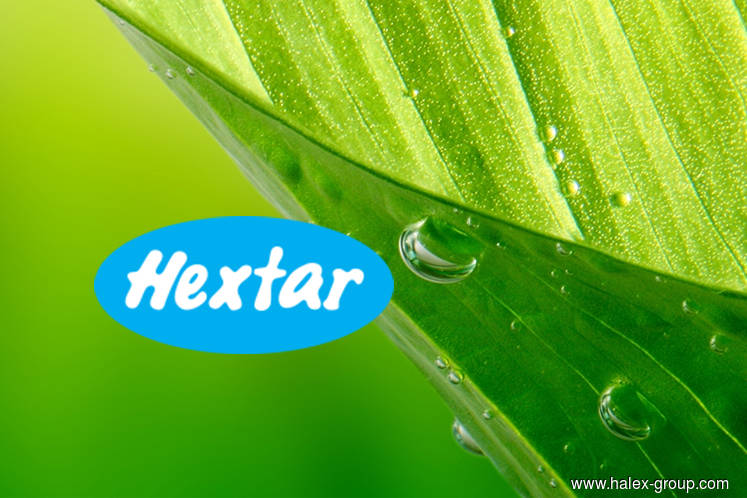 KUALA LUMPUR (Jan 31): Hextar Global Bhd (HGB) is seeking shareholder approval for the proposed sale of its freehold industrial land in Johor for RM30 million.
In a circular today, HGB informed shareholders that its wholly-owned subsidiary Halex Link Sdn Bhd (HLSB) will be selling a single-storey detached factory with an annexed double-storey office building — which has a land area of 45,033 sq m and a built-up area of 13,656 sq m in Johor — for RM30 million, resulting in a loss on disposal of RM90,000 with Plato Chemical (M) Sdn Bhd (PCSB).
"The Property front onto an unnamed metalled road lying off Jalan Kota Tinggi within Batu 11 1/2, Jalan Kota Tinggi, Ulu Tiram, Johor Darul Takzim.
"It is located about 20 kilometres to the north-east of the Johor Bahru city centre. The present approach of the Property from the City Centre of Johor Bahru is by way of Tebrau Highway, Jalan Pandan, Jalan Kota Tinggi towards its 11th-mile post turn off, onto an unnamed metalled road," HGB said.
The property has a net book value (NBV) of RM30.7 million, and was given a market value of RM31 million by Savills (Johor) Sdn Bhd on Nov 19, 2019.
The now-vacant property was first acquired by Hextar Global's wholly-owned subsidiary Halex Woolton (M) Sdn Bhd for RM10.11 million on Oct 2,2006 — which was then transferred to HLSB for RM31 million on June 13, 2017.
The group said the sale was in line with its internal reorganisation of production operations, which consolidated two production locations into one location.
HGB first announced the sale on Oct 21, 2019 and had entered into a sale and purchase agreement (SPA) with PCSB on the same day.
The proceeds would be used to settle a loan taken from the bank, to which the property in question had been charged as collateral and the surplus cash would strengthen its cash pile.
Of the proceeds, RM20.67 million will be used within three months to repay a term loan owed by the group on the property.
Assuming the estimated outstanding amount of the loan stands at RM20.67 million, this may result in RM1.1 million in savings for the financial year ending Dec 31, 2020 (FY20).
RM8.58 million will be used to pay for interest-free nontrade inter-company advances between HLCB and HGB within three months of the acquisition.
Furthermore, RM757,000 will be used as working capital within 12 months of the disposal's completion to fund the purchase of raw materials.
As a result, the group's gearing level will decline to 0.34 times, from 0.71 times in FY18.
It is worth noting that the group's total bank borrowing would approximately halve to RM21.22 million, from RM44 million.
The sale is subject to approvals from the Johor state authorities, and HGB shareholders approval at a to-be-convened extraordinary general meeting (EGM), as well as any other relevant authorities of parties.
At the time of writing, HGB shares were trading 1.59% or a sen higher at 64 sen, valuing it at RM522.52 million.