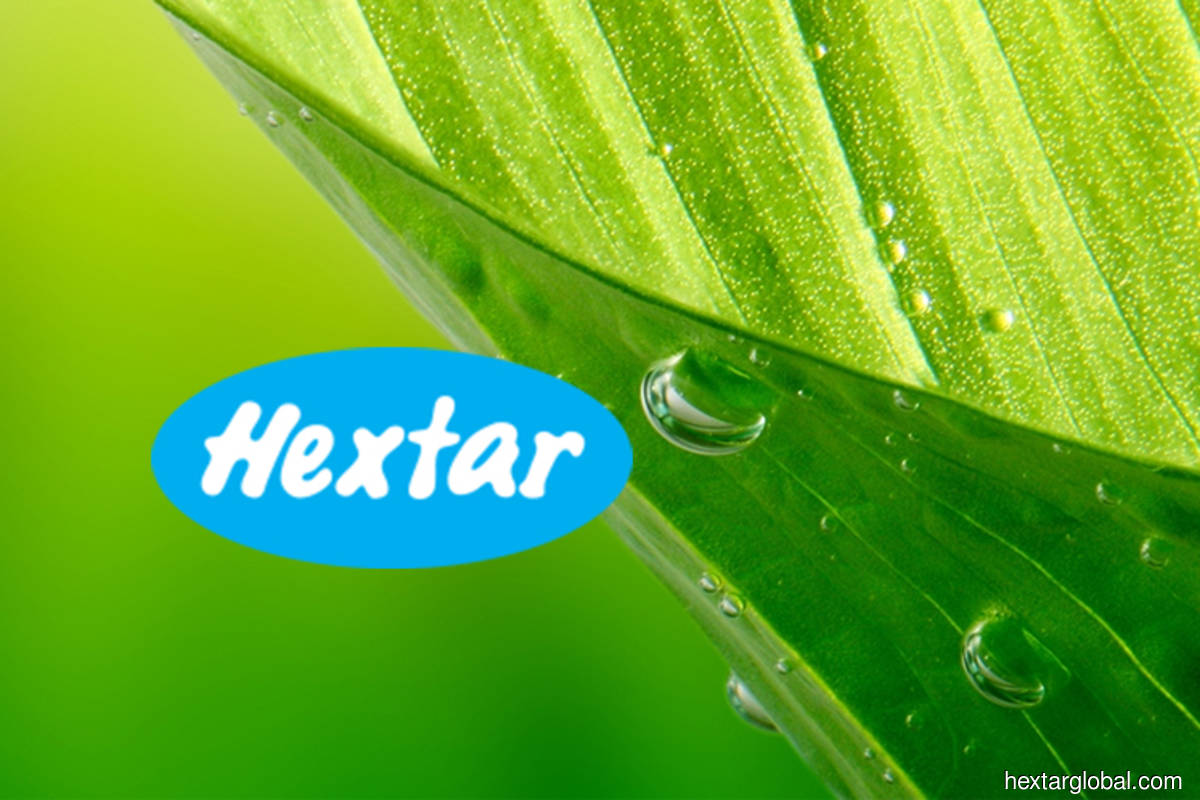 KUALA LUMPUR (July 23): Agrochemical company Hextar Global Bhd, which has joined the race for a digital banking licence, is buying a 49% stake in ENRA Kimia for RM24.5 million cash.
ENRA Kimia, is one of the largest distributors of specialty chemicals and catalyst for the oil and gas (O&G) industry in Malaysia, said Hextar Global in the filing with Bursa Malaysia.
In a filing with Bursa Malaysia today, Hextar Global said it has issued a joint letter of offer to ENRA Energy, which has accepted the offer subject to the finalisation of the terms and conditions and execution of the definitive agreements and receipt of approvals from the respective parties.
"Under the terms of the joint offer, Hextar will acquire 49% representing 4.9 million shares in ENRA Kimia for a cash consideration of RM24.5 million and Ekopintar will acquire the remaining 51% representing 5.1 million shares for a cash consideration of RM25.5 million," it said.
ENRA Kimia is a wholly owned subsidiary of ENRA Energy Sdn Bhd, which in turn is a unit of ENRA Group Bhd. ENRA Group president and group chief executive officer Datuk Mazlin Md Junid owns a 50% stake in Ekopintar. As a result, the stake sale is deemed a related-party transaction.
According to Hextar Global, ENRA Kimia and its subsidiaries supply specialty chemicals, catalysts and odorants as well as provide ancillary services for these products to the O&G and petrochemical industry in Malaysia, Australia and New Zealand.
It is also an exclusive agent to 12 international principals, supplying close to 85 products.
"ENRA Kimia is a unique opportunity for us. In addition to being a well-established company with an exceptional track record, it is licensed to conduct business with the Petronas group of companies and oil refineries in Malaysia and also has a significant presence in Australia and New Zealand," Hextar Global executive director Datuk Eddie Ong Choo Meng said in the statement.
Ong, who holds a 6.37% stake in Hextar Global, pointed out that ENRA Kimia is the only company in the region with the capability in industrial odor neutralisation in order to manage industrial odor release or leakage systemically. It has a team of specially trained and highly experienced personnel who are on 24-hour standby with customised equipment that can be mobilised for emergencies.
Following the recent approval by shareholders for Hextar Global's diversification into specialty chemicals in March, the group has been on an aggressive acquisition trail in the specialty chemicals sector over the past four months or so.
Hextar Global completed the acquisition of Alpha Aim (M) Sdn Bhd and Chempro Technology (M) Sdn Bhd on July 23, 2021, which it bought for a combined RM138 million cash.
Besides that, Hextar Global also initiated earlier this month the acquisition of chemical derivatives, coating and related products manufacturer and supplier Nobel Group for RM105 million.
The group said the acquisition comes with a profit guarantee of an aggregate RM42 million over three years, translating into an after-tax profit of RM14 million per year.
Together with the proposed acquisition of the Nobel Group and the proposed ENRA Kimia acquisition, Hextar Global said its footprint in the specialty chemicals sector will cover the hygiene sector, the rubber industry and now the O&G industry.
Hextar Global's share price has soared 128% year to date to RM1.28 at the time of writing, up from 50 sen-level in January. The stock, whose market capitalisation is at RM1.68 billion, is trading at a price-earning ratio of 36.4 times.