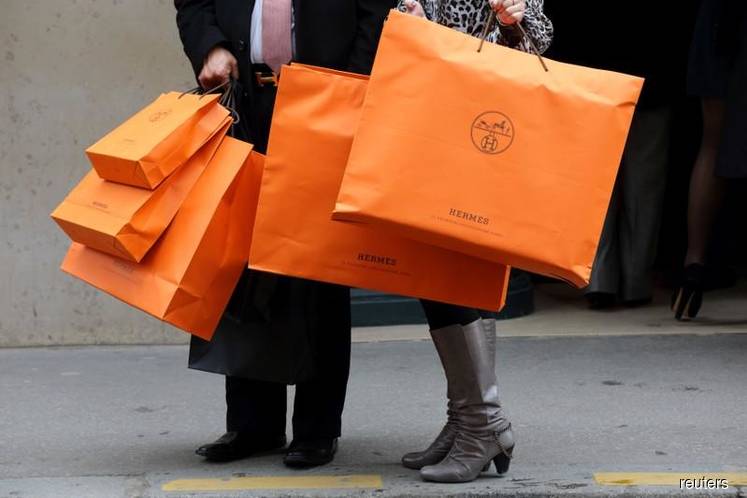 GENEVA (April 25): Hermes International said demand from Chinese consumers kept rising in the start of the year, another sign that the world's largest luxury market is holding up.
The French Birkin bag maker reported sales growth of 12% at constant exchange rates Thursday, beating analysts' estimates with the fastest pace in more than four years.
Hermes is stepping up into a higher gear as China's economy rebounds. That's good news for the maker of US$1,250 Epsom calfskin mobile-phone cases and US$1,675 beach pants. Concern had been rising since the end of last year that wealthy Chinese consumers were pulling back on spending, though recent results from luxury rivals LVMH and Kering have signaled it hasn't happened yet.
Hermes said its growth rate in greater China exceeded 10%. Still, Hermes showed a weak point in its home market. Hermes has a higher exposure than rivals to France, where Yellow-Vest protests have been disrupting luxury shopping. Sales in that country rose 1%, lagging the rest of the business.
LVMH set the bar high when it reported 15% growth in its fashion and leather-goods business earlier this month. Kering also reported sales of its star Gucci brand rose 20% in the quarter.