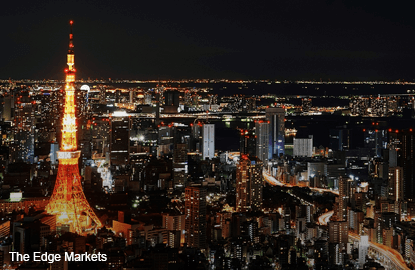 SINGAPORE (March 15): In a world of increasing market volatility and still-low yields, Asian institutional investors are seeking new ways to meet their long-term growth objectives by simultaneously mitigating and exploiting risk.
This is according to an international study published today by Natixis Global Asset Management, where 500 institutional managers, of which 62 are based in Asia, were surveyed on how they use risk to their advantage.
A significantly higher proportion of Asian institutional investors (78%) versus the global 69% consensus highlight the need to replace traditional diversification and portfolio construction techniques with new approaches to order meet their performance goals.
On the other hand, 62% of both global and Asian institutional managers indicated confidence in handling near-term market risk despite greater market volatility, on which both participant groups agree poses the biggest risk to their performance – in addition to low yield as their top organisational concern.
The report also found that a majority 67% of Asian institutional investors believe private equity provides higher risk-adjusted returns than traditional asset classes, while 51% think the former also provides better diversification than traditional stocks.
Natixis notes that Asian investors particularly play a greater role in funding infrastructure projects compared to their global peers (81% versus 76% globally), with many saying they are likely to consider increasing the use of direct lending and special situations.
71% of the Asian institutional investors surveyed believe today's markets are more favourable to active managers, and 82% are willing to pay higher fees for potential outperformance compared to their global peers. When asked to compare the relative strengths of active and passive investments, 89% say active management is better suited to generating alpha for accessing emerging market opportunities as well as for environmental, social and governance (ESG) investing.
"While institutional investors see the value of passive investments for specific objectives, they see potential problems for individual investors who have come to rely heavily on indexing. For 75% of institutional investors agree that individuals are not fully aware of the risks of indexing, which may conduct them to a false sense of security about indexing," observes Natixis in a press release issued Wednesday.
"The challenge for institutional investor remains to deliver long-term results while navigating short-term market pressures," says Fabrice Chemouny, executive vice president and global head of institutional sales of Natixis Global Asset Management – International Distribution.
"Given their mandates, avoiding risk is not an option for institutional investors. They have to beat the odds or change the game, and they are doing so by balancing risks and embracing alternatives to traditional portfolio construction, but always with an eye on their long-term objectives".