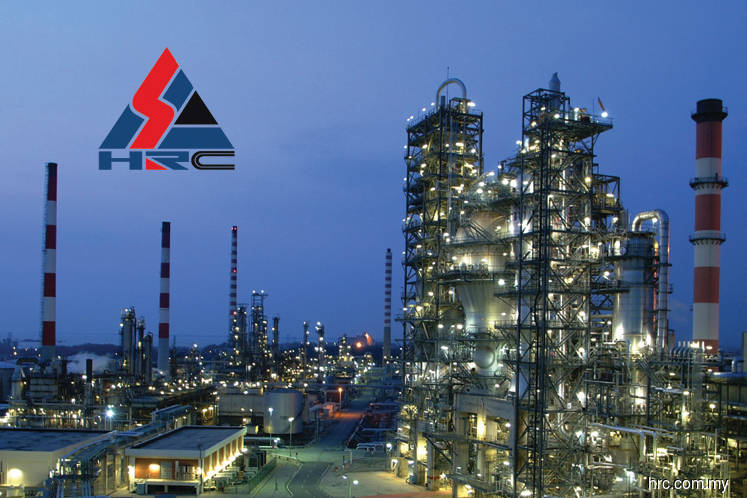 KUALA LUMPUR (Dec 28): Hengyuan Refining Co Bhd and Petron Malaysia Refining & Marketing Bhd both led gainers on Bursa Malaysia today, increasing 5.8% and 5.1% respectively, on widening crack spreads.
A crack spread is a trade where a long position is taken in oil futures while simultaneous short positions are taken in petroleum products that are derived from crude: most often gasoline and heating oil. The term "crack" comes from the fact that gasoline and heating oil are "cracked" off of crude oil; that is to say, they are by-products of crude.
The spread represents a theoretical refining margin. If the crack spread is positive, that means that the spread between crude and its byproducts has widened, making the trade profitable.
Petronas Dagangan Bhd also edged higher by 0.16% or 4 sen to RM24.32.
At 11.13am, Hengyuan was up 94 sen to RM17.44 with 3.1 million shares traded while Petron gained by 70 sen to RM14.56 with about 596,900 shares changing hands.
Similarly, Hengyuan's warrants were also in the top gainers list, with Hengyuan-CB and CA also in the top 10. Hengyuan-CB rose 13.7% to RM1.49, while Hengyuan-CA gained 9.9% to RM1.45.
Its other warrants, Hengyuan-CD, CF, and CG also jumped by 9%, 12.6% and 10% respectively as of writing. Hengyuan-CK — up 20.7% to 52.5 sen — rose the highest in percentage terms among the warrants.
According to Rakuten Trade Sdn Bhd vice president of research, Vincent Lau, the movement in the share prices is likely due to the widening crack spread, which will help to improve the margin for refiners.
"If you look at the oil and gas counters, most of them have seen some profit-taking activities today after oil price slipped lower after hitting its two-year high yesterday. For the refiners though, as oil demand grow and with the widening crack spread, which is an indicator of refiners' margin, investors are still positive on the outlook for the refiners," Lau said.
Brent crude price has slipped lower to US$66.53 per barrel today after hitting its two-year high at US$67.02 per barrel on Boxing Day.