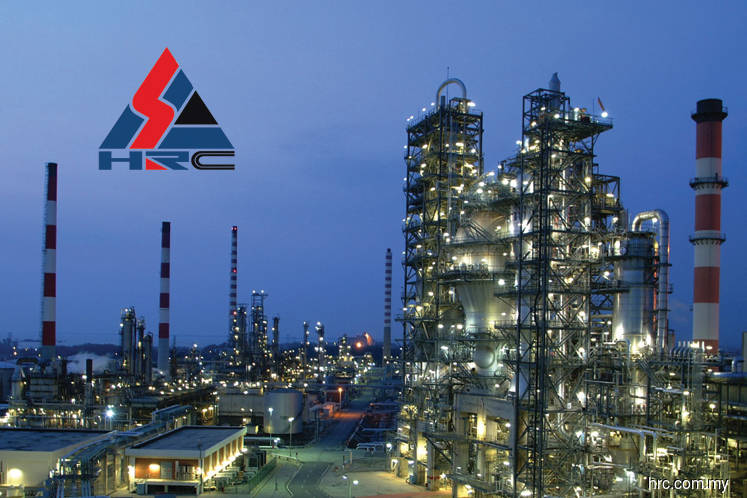 KUALA LUMPUR (Oct 31): Shares of crude oil refiners Hengyuan Refining Co Bhd and Petron Malaysia Refining and Marketing Bhd rose today on anticipation of higher pump petrol prices for the Nov 2-8 week.  
"The two refiners are proxy to benefit from the rising oil price. The crude oil prices was generally positive last week, and therefore, that is a hint that the retail petrol prices for the next one week is expected to be higher," a dealer with Maybank Investment Bank Bhd told theedgemarkets.com in a text message.
In addition, the dealer noted "refiners are enjoying the benefit of the low crude oil price, leading to lower cost of sales and subsequently improving prospects of future earnings."
The Brent crude oil price has been on an upward trend since early October, gaining by US$4.62 or 8.23% from its Oct 2 price of US$56.12 per barrel.
At midday, Brent crude was trading at US$60.74 per barrel.
 
The positive expectation of higher retail petrol prices saw Hengyuan's share price rising by 23 sen or 2.75% to peak at RM8.59 in the morning trading session. At 3.20pm, the stock had pared part of its gains to trade at RM8.53, giving the China-owned refiner a market capitalisation of RM2.56 billion.
Similarly, shares in Petron also reacted positively and increased by as much as 32 sen or 2.78% to RM11.82. At 3.20pm, the counter was trading at RM11.68, for a market capitalisation of RM3.15 billion.
Tomorrow, the Domestic Trade, Cooperatives and Consumerism Ministry will announce the weekly ceiling price for the three major retail fuel prices: RON95, RON97 and diesel.
 
The weekly price is normally announced at around 8pm on a Wednesday, and will come into effect at 12.01am on a Thursday. The ceiling prices will remain valid for the next seven days.
The prices of fuel are among the 22 basic items that are regulated by the government under Control of Supplies Act 1961.
In April, KPDNKK has implemented a weekly fuel pricing mechanism, where the government sets the ceiling price to sell the three petrol products for the next one week.
The formula to set the retail fuel prices in Malaysia was never disclosed to the general public, but KPDNKK had previously said that the government will arrive at ceiling retail petrol prices by using the automatic pricing mechanism (APM).
The five key components in the APM are: product cost, operational cost, alpha, oil company margin and petrol dealer margin.
From Oct 26 to Nov 1, ceiling price for RON95 has been capped at RM2.50 per litre, while RON97 is at RM2.20 per litre, and diesel at RM2.13 per litre, according to data from the KPDNKK website.