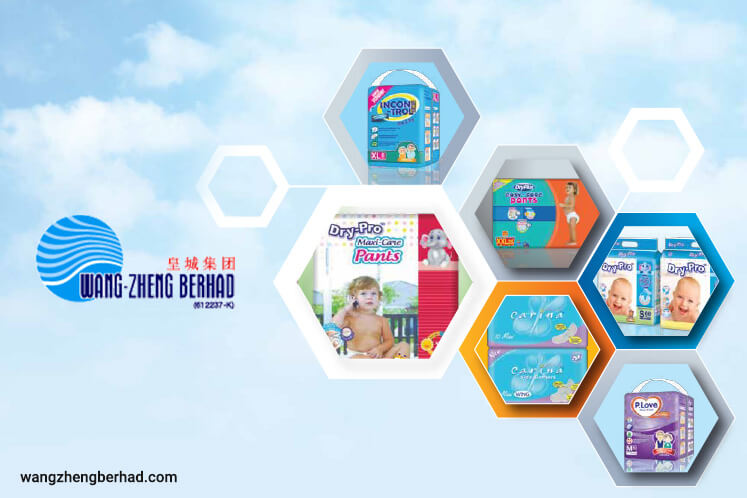 KUALA LUMPUR (Sept 25): Wang-Zheng Bhd, which is now controlled by China's largest producer of disposable sanitary products Hengan International Group Co Ltd, announced a slew of boardroom changes today, led by the resignation of its chairman Chung Shan Kwang.
Citing "personal commitment which require his full attention", Chung, together with eight other directors of the board, resigned from the company.
Others quitting are: executive directors (EDs) Thang Yuen Mei, Teh Hui Guan, Tan Wan Huat and Chai Tuck Chuen; independent and non-executive directors Tan Kar Thye and Yap Pien Kin; and non-independent and non-executive directors Chung Shan Meng and Datuk Tan Teck Ang. The resignations are all effective immediately.
To replace Shan Kwang, ED Hui Chin Lit has been redesignated as Wang-Zheng's non-executive chairman. Chin Lit is also Hengan's deputy chairman and chief executive officer.
ED Sze Man Bok, meanwhile, was redesignated as Wang-Zheng's non-independent non-executive director. Sze is Hengan's executive chairman.
At the same time, Wang-Zheng announced the appointment of two EDs linked to Hengan: Nancy Wong Pui Wai and Hui Ching Chi.
Wong is currently managing director of Hengan Pharmacare Co Ltd, an indirect unit of Hengan, while Ching Chi is Hengan's director of operation management and deputy officer of operation service centre.
Wang-Zheng saw the emergence of Hengan as its largest shareholder after the latter acquired some 50.4% stake in the local sanitary products maker earlier this year. Following the stake buy, Hengan made an unconditional mandatory takeover offer to acquire the remaining stake it does not hold in Wang-Zheng at RM1.14 a share, though the offer was not accepted.
Shares in Wang-Zheng were not traded today. The counter last closed at RM1.43 on Sept 21, valuing the group at RM226.77 million.
Year to date, Wang-Zheng's share price has grown near 86%.