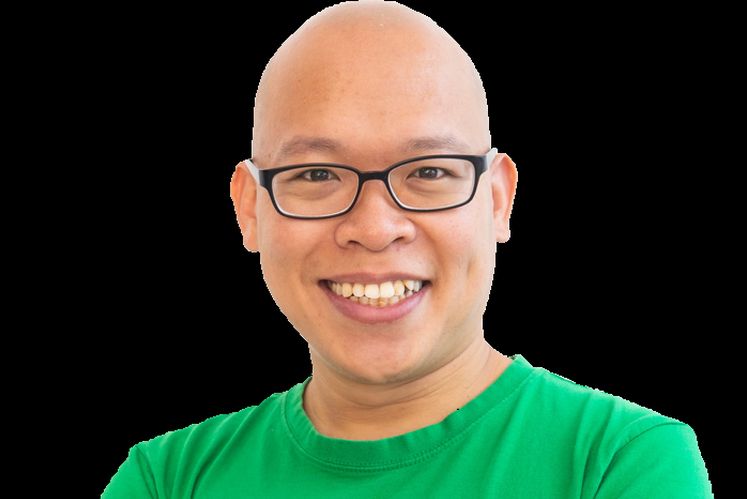 Owners of neighbourhood grocery shops and fresh food stalls are eager to try out e-commerce, something that was unthinkable to them before the implementation of the Movement Control Order (MCO), says Clarence Leong, co-founder and CEO of EasyParcel and Pgeon.
"Many of them didn't understand the potential of e-commerce before March. The MCO was a trigger point. The operations of grocery shops were disrupted while some fresh food stalls were unable to do their business when the wet markets closed.
"In the past two weeks, they have been thinking: 'I cannot do my business as usual. Should I wait for the MCO to be over or do something?' Many of them chose the latter when they were offered help [to put their business online]," he says.
So, when PgeonMart, an online marketplace that targets neighbourhood grocery shops and food stalls was launched two weeks ago, the response was encouraging.
"We have received about 500 applications from various States in the past two weeks," says Leong.
The online marketplace was an initiative by three parties – EasyParcel, Pgeon and EasyStore.
EasyParcel is an online booking platform for parcel delivery while Pgeon, is a last-mile delivery service provider. EasyStore helps businesses set up and manage online shops.
PgeonMart's website indicates that this service (shopping at the local sundry outlet) is now available to consumers in certain areas in Selangor, Penang, Johor and Melaka.
The number of neighbourhood grocery shops and fresh food stalls listed on PgeonMart is expected to grow by 30% to 40% each month in the following months, says Leong.
"Based on the results in the past two weeks, I believe there are still many traditional businesses interested in joining us," he adds.
Neighbourhood grocery shops and fresh food stalls are mostly traditional businesses. They are now willing to try out e-commerce as a matter of necessity because of the circumstances and because they have come to realise that the online shopping trend is irreversible, says Leong.
"A lot of new behaviour has been forged permanently, including buying groceries and fresh foods online. It has become a new normal today. Even my wife is doing it.
"I do not think things will go back to what it was before once the MCO is over and the virus has been contained. There will be more people buying groceries and fresh food online, especially among the younger generation.
"Those who still go to the markets are from the older generation. Such activity has always been part of their lives and they go there not just to shop but to catch up with friends," he says.
The launch of such an online marketplace is also beneficial to consumers who will no longer have to queue up in these stores to buy their groceries. He adds that customers will also be assured of a stable supply from these small neighbourhood stores, rather than relying on the supermarkets which sometimes run out of stock.
Free for now
At the moment, PgeonMart is not imposing any charge on businesses that want to sign up, save for a small fee for the payment gateway service provider, says Leong.
He adds that the business owners can set up their online stores on PgeonMart in a day if they provide the platform operator with all the necessary information.
"It depends on how fast the applicant can get back to us with some basic information. We should be able to help them set things up on the same day," he adds.
This would include the name of their shops, products, photos and prices. A contact number will also be given to those applicants.
"Some of them did not have nice photos of their products so we helped them out. Some did not even know how to list their items, so we helped them out there, too," he says.
Basically, the PgeonMart team will help these businesses go through the whole process of setting up an online shop. The platform will also take care of deliveries, says Leong.
"Yes, we pretty much help them to do everything. We help them to set up the software and list their shops on our platform. And we help them to market their products and deliver their products. Even the payment gateway is provided," says Leong.
However, it is also worth noting that not all neighbourhood grocery shops and fresh food stalls can access the services provided by PgeonMart, says Leong.
"We are relying on the existing network and resources of Pgeon (a last-mile delivery service provider and one of the partners behind PgeonMart) to serve these traditional business owners and help them deliver their products.
"So, we are unable to serve businesses that are located in areas beyond Pgeon's network such as Kuantan and anywhere in East Malaysia," he says.
When will the platform start charging fees on its users? Leong says the company has not decided. "At the moment, we are treating it as a CSR (corporate social responsibility) initiative to help traditional businesses and SMEs. So we have not set a date.
"We know business is tough and a lot of people are struggling. We are trying to do our part," he says.