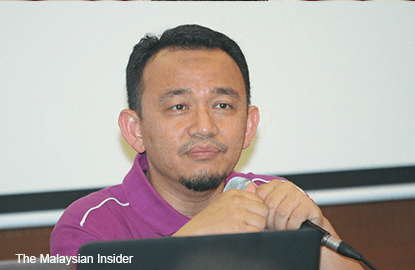 This article first appeared in The Edge Financial Daily, on January 14, 2016.
KUALA LUMPUR: The desire to help Syrians suffering at the hands of their own government and a drive to seek atonement for sins were primary motivators for a few of the 30 Malay men detained by Malaysian police over links to the Islamic State of Iraq and Syria (Isis).
The 30, currently detained in Sungai Buloh prison, participated in a study by International Islamic University associate professor Dr Maszlee Malik.
In his interviews with them, the academic also found that most were frustrated with the Malaysian government, which they saw as another example of how Muslim democracies all over the world have failed to help oppressed Muslims, such as Syrians and the Rohingya in Myanmar, the study showed.
The findings show what drives Malays to join or support militant groups in Syria as the authorities here continue to root out home-grown terror cells.
The 30 in the survey are among the more than 100 individuals detained under the Security Offences (Special Measures) Act 2012 since 2014 over suspected militant activities.
Maszlee's findings differ from previous claims that many of those detained over attempts to join the war in Syria were lured by sex, money and power.
"... They feel that they are answering God's calling. Isis and other mujahideen groups in Syria, for the detainees, are the hope sent by God to the Syrians to save them," said Maszlee in the study titled "Isis in Malaysia: A case study" obtained by The Malaysian Insider.
Maszlee, who is also a senior fellow at the Institute for Democracy and Economic Affairs (Ideas), also found that the 30 detainees came from diverse backgrounds and that not all of them supported Isis' violent ideology.
Four were former PAS members, who said they did not support Isis nor share its ideology.
"[Some] of them don't even have [a] clue on which group to join, as their intention is just to go to Syria to help civilians oppressed by the Assad regime.
"At least four of them initially went to Syria with relief NGOs, but later decided to join the war in order to go closer to the heart of the war zone.
"... Their choice to be part of the Syrians' struggle in their jihad was mainly personal and not driven by ideological motivation."
Maszlee's paper, however, did not provide a breakdown of the supporters and non-supporters of Isis among the 30.
His findings were released amid news that two Malaysians had carried out suicide missions for Isis in Syria and Iraq recently.
The study divided the individuals into four groups: activists who came back from Syria and who allegedly participated in the war; those accused of being linked to global terrorist network al-Qaeda; those who joined Negara Islam Indonesia; and those who later joined Isis. — The Malaysian Insider