This article first appeared in The Edge Financial Daily, on June 14, 2017.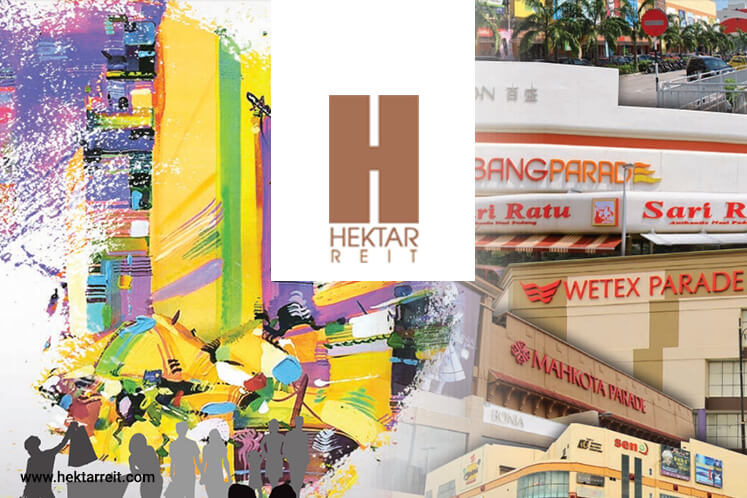 KUALA LUMPUR: Hektar Real Estate Investment Trust (REIT) is actively looking to acquire more assets outside of the Klang Valley to bolster its financial performance.
Hektar Asset Management Sdn Bhd chief executive officer Datuk Hisham Othman said the retail-centric Hektar REIT is always looking to acquire assets with good yields, especially outside the Klang Valley. Hektar Asset Management is the manager of Hektar REIT.
"We cannot be definite [as to] when it (the asset acquisition) will be. Our management team is always on the lookout but we cannot disclose any assets that we are buying until we sign the sale and purchase agreement," he told reporters after Hektar REIT's extraordinary general meeting here yesterday.
"We are venturing outside the Klang Valley because the yields are better compared with the Klang Valley. Also, it (the Klang Valley) is a tough market to find a property that meets our criteria. The Klang Valley has become a saturated location [in terms of the retail market]," he added.
"The main criterion is always a good location and if the opportunity is there we are not stopping it (acquisition). One important consideration when deciding to acquire is that the asset must have opportunities for further value creation in the future through the creation of an additional lettable area in the long term," he said.
Hektar REIT's shopping mall portfolio includes Subang Parade in Selangor and Mahkota Parade in Melaka. In Johor, the REIT, which owns Wetex Parade in Muar, is in the midst of acquiring the 1Segamat Shopping Centre, the only purpose-built mall in the town of Segamat, Johor, which is to be completed by the third quarter of this year.
In Kedah, Hektar REIT owns Central Square in Sungai Petani and Landmark Central in Kulim.
Hashim expects Hektar REIT's portfolio asset value to reach RM1.2 billion post-acquisition of 1Segamat Shopping Centre and its net lettable area to increase to two million sq ft from 1.8 million sq ft.