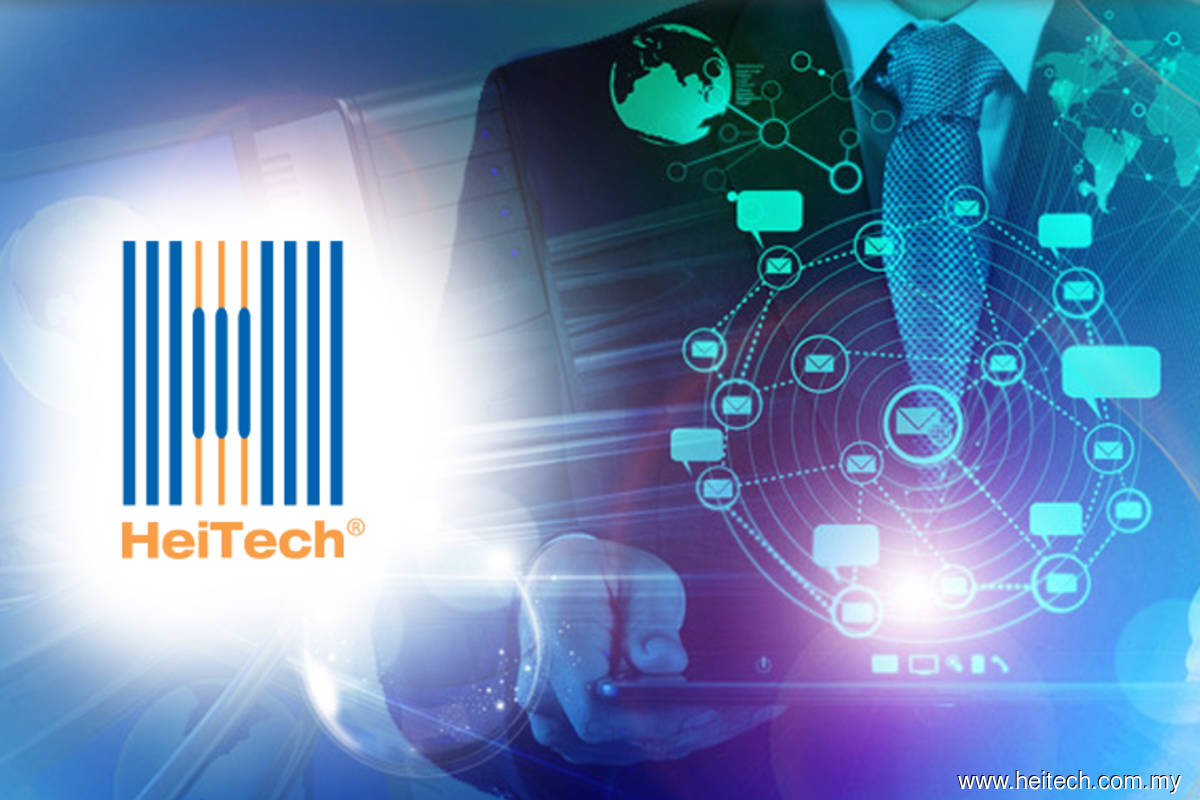 HeiTech Padu was the developer of the incumbent Malaysian Immigration System (myIMMS), which was first used by the government in 1993 and which the NIIS will replace.
CYBERJAYA (Sept 8): HeiTech Padu Bhd today confirmed that it is one of the bidders for the government's National Integrated Immigration System (NIIS) project.
"Yes, we are bidding [for NIIS]," the technology services provider's executive vice president Abdul Halim Md Lassim told reporters at the sidelines of a product launch event here.
When asked about the company's partners for the bid, Abdul Halim declined to comment but said the industry's way forward is through partnerships, as each player has its own unique expertise and experience.
"As the technology becomes more complicated, our way of doing things moving forward is through collaborations, where we provide a combined value proposition to the customers," said Abdul Halim.
HeiTech Padu was the developer of the incumbent Malaysian Immigration System (myIMMS), which was first used by the government in 1993 and which the NIIS will replace.
Abdul Halim said the company is confident of its expertise in back-end development, as well as in helping organisations make the transition from legacy systems, such as the myIMMS, to newer platforms.
The Edge Malaysia, citing a tender document sighted by the weekly, reported in its June 22 edition that HeiTech Padu was one of 25 bidders for the project, with bids coming in between RM1 billion and RM1.8 billion.
Citing sources, the report said My EG Services Bhd (MyEG) was bidding for the contract with HeiTech Padu and S5 Systems Sdn Bhd as a consortium.
MyEG's 20.86% shareholder Asia Internet Holdings Bhd also holds a 10.39% stake in HeiTech Padu, according to their bourse filings.
Other companies bidding for the job included Iris Corp Bhd, Datasonic Group Bhd, Dagang NeXchange Bhd, Dataprep Holdings Bhd, Scicom (MSC) Bhd, Omesti Bhd and Kumpulan Fima Bhd, the weekly reported.
It is unclear when the contract — meant to replace the RM3.5 billon National Immigration Control System contract awarded to Prestariang Bhd — will be awarded, having missed the August deadline that the market had expected.
Hopeful of maintaining strong 1H momentum
On a related matter, Abdul Halim is hopeful that HeiTech Padu can remain profitable, after a strong showing in the first half (1H) ended June 30, 2020.
"[1H] was strong following new contract awards," said Abdul Halim. "There was strong demand, and we were busy in 1H as we catered to essential services like the government and the FSI (financial services industry)."
"However, there may be differences post Covid-19 [peak]. It is too early to say as this is the first time we experience [such changes in the business landscape].
"But we hope to continue our profitability path that started from FY19 (financial year 2019)," he added.
In 1H, HeiTech Padu's net profit jumped 404% to RM5.81 million or 5.74 sen per share, from RM1.15 million or 1.14 sen per share a year earlier, as revenue rose 11.53% to RM155.7 million from RM139.6 million.
Year-to-date, the group has announced two contracts — a RM19.9 million IT upgrading job from the National Registration Department, and another RM126.02 million maintenance and technical support services contract from the Road Transport Department.
The group is also working on catching more private sector customers for its subscription-based services, such as cybersecurity, which provide stable recurring income for the company, said Abdul Halim.
The company today launched its next generation Security Operation Centre as-a-service in collaboration with RSA Security to provide scalable cybersecurity management for mid-tier companies in the Malaysian market.
The service — dubbed NexGen SIEM (Security Information and Event Management) — will be marketed under HeiTech Padu's Secure-X managed security services line.
Shares in HeiTech Padu fell 1.5 sen or 1.51% to 98 sen in afternoon trading, valuing the group at RM99.71 million.