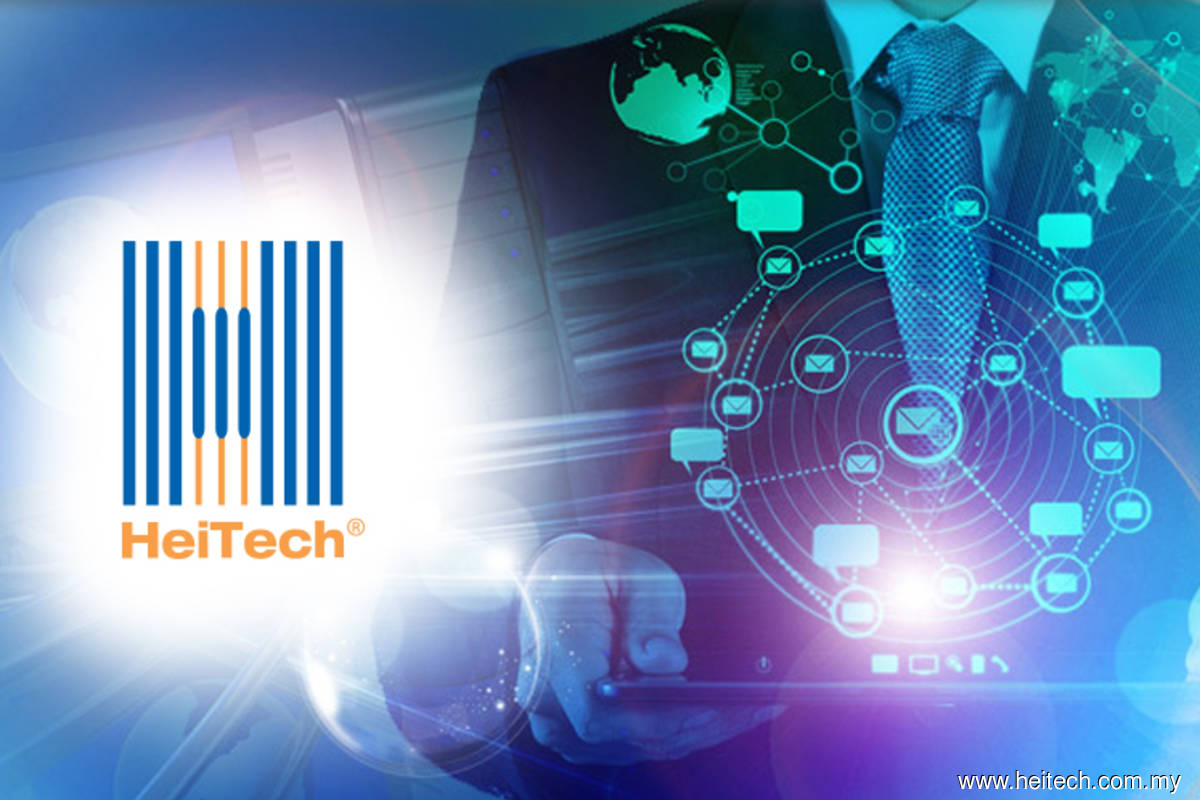 KUALA LUMPUR (Oct 28): HeiTech Padu Bhd has been awarded a second contract by the National Registration Department (NRD) this year, with the latest one worth a higher RM50.97 million.
In a filing with Bursa Malaysia today, HeiTech Padu said the company today signed a letter of award of the Comprehensive Main Business System Application Support and Maintenance Services for the NRD.
It said the contract is for a period of 36 months commencing from Nov 1, 2020 to Oct 31, 2023.
"The contract is expected to have positive effects on future earnings and earnings per share of HeiTech. Nevertheless, the contract will have no material effect on the dividend policy, share capital and substantial shareholdings of the company for the financial year ending Dec 31, 2020," HeiTech Padu added.
Earlier in April, HeiTech Padu had bagged a RM19.89 million hardware and software upgrade contract from the NRD. The two-year contract commenced on May 1.
The company was also awarded a RM126.02 million maintenance and technical support services contract from the Road Transport Department of Malaysia on May 21.
The job, which involves the maintenance and technical support services for hardware and software of mainframe systems, is for 29 months — from May 1, 2020 until Sept 30, 2022.
It is also worth noting that HeiTech Padu is currently one of the 25 bidders for the government's National Integrated Immigration System (NIIS) project.
The Edge Malaysia weekly, in its June 22 edition, reported that HeiTech Padu was bidding for the contract with My EG Services Bhd and S5 Systems Sdn Bhd as a consortium.
Note that HeiTech Padu was the developer of the incumbent Malaysian Immigration System (myIMMS), which was first used by the government in 1993 and which the NIIS will replace.
Other companies bidding for the job included Iris Corp Bhd, Datasonic Group Bhd, Dagang NeXchange Bhd, Dataprep Holdings Bhd, Scicom (MSC) Bhd, Omesti Bhd and Kumpulan Fima Bhd, the weekly reported.
It is unclear when the contract — meant to replace the RM3.5 billion National Immigration Control System contract awarded to Prestariang Bhd — will be awarded, since the August deadline expected by the market had elapsed.
Shares in HeiTech Padu fell two sen or 1.63% today to close at RM1.21 — valuing the company at RM122.48 million.