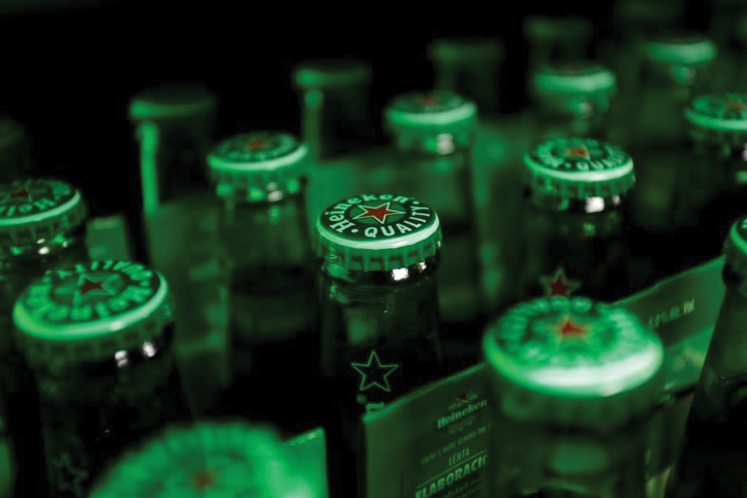 KUALA LUMPUR (May 19): Heineken Malaysia Bhd posted a 7.9% increase in net profit to RM56.96 million for the first quarter ended March 31, 2020 (1QFY20), from RM52.81 million a year ago, despite a slightly lower revenue.
However, the brewery's managing director Roland Bala warned that  the Covid-19 pandemic will continue to pose major challenges to the company's business, despite reporting a satisfactory 1Q performance on the back of a successful Chinese New Year campaign.
In a filing with Bursa Malaysia today, Heineken Malaysia said the increase in profit was driven by effective Chinese New Year festive campaigns executed in January and February 2020, ahead of the price adjustment implemented for selected products effective March 1, 2020 as well as the more efficient commercial spend during the quarter.
Quarterly revenue, however, declined by 1.8% to RM515.89 million, from RM525.14 million last year, mainly due to lower sales in March 2020 which it said registered a 50% drop following the temporary suspension of operations of the Sungei Way Brewery to comply with the government-imposed movement control order (MCO) effective March 18, 2020.
Its earnings per share (EPS) for the quarter rose to 18.86 sen, compared with 17.48 sen for 1QFY19.
Heineken Malaysia pointed out that the ongoing Covid-19 pandemic, along with containment measures such as mandatory closures of non-essential business activities as well as the closure of its brewery from March 18 to May 3, will result in a material decline in revenue. 
Furthermore, it said the disruption is expected to persist and continue to have a significant adverse impact on the overall business performance of the group for FY20. 
As such, the board has stress-tested the group's balance sheet, profit and loss, and cash flow across multiple scenarios. 
"Notwithstanding the strong balance sheet at the end of 1Q, the group's operating cash flow is expected to be significantly impacted in the second quarter and over the rest of the financial year given slower cash collection from the trade and weak demand, particularly from on-trade and tourism channels," Heineken Malaysia said. 
In order to mitigate the impact on its business, Heineken Malaysia said it will implement several new policies, including aggressive cost-saving measures, optimising working capital management and utilising borrowing facilities, accelerating e-commerce channels, supporting key stakeholders, and undertaking actionable and pragmatic commercial initiatives to meet new business conditions. 
Bala noted that the top three priorities of Heineken Malaysia right now are ensuring the health, safety and well-being of its people, ensuring business continuity, and preserving cash.
"Despite the challenges, Heineken Malaysia is doing what we can to support and we are confident that we will come out of this crisis stronger, together," he said. 
Shares in Heineken Malaysia today closed down 20 sen at RM23.70, with a market capitalisation of RM7.16 billion.