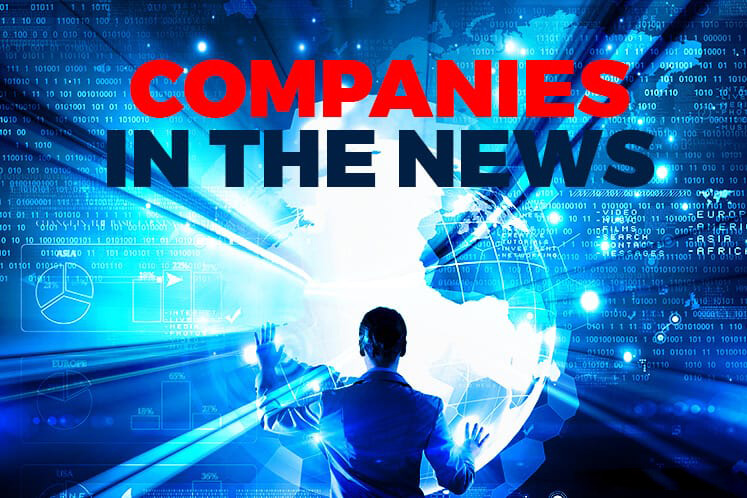 KUALA LUMPUR (April 6): Based on corporate announcements and news flow today, companies that may be in focus tomorrow (April 7) include Heineken M Bhd, Genting Bhd, Permaju Industries Bhd, Pintaras Jaya Bhd, Majuperak Holdings Bhd, GHL Systems Bhd, Uzma Bhd and BCM Alliance Bhd.
The government has revoked the permission given to Heineken M Bhd to operate during the Movement Control Order (MCO) period, said Federal Territories Minister Tan Sri Annuar Musa. 
"[The permission] has been cancelled this morning, as it was not in line with the policy set up by the government," Annuar said in a tweet.
This follows a statement by Heineken yesterday that it had received approval from the government for the brewer to resume limited operations with a minimal number of essential workers in the period. 
Genting Singapore plc's Resorts World Sentosa (RWS) will be temporarily suspending all guest offerings including Universal Studios Singapore, SEA Aquarium, Adventure Cove Waterpark and Dolphin Island, and casino from today until May 4, 2020, in line with the Singapore government's directives.
Genting Singapore Ltd is a 52.7% subsidiary of Genting Bhd.
Likewise, all operations at Resorts World Genting in Genting Highlands, Resorts World Casino New York City in the US and casinos in the UK and Resorts World Birmingham have been temporarily closed due to the outbreak of Covid-19 across the world. 
Permaju Industries Bhd is looking into bottling and distributing a Hong Kong firm's sanitiser product for the Southeast Asian market. The product, Penalco, is one of the few solutions in the world that have successfully been tested to work against the Covid-19 virus. 
The group said its wholly-owned subsidiary Team Japs Sdn Bhd has entered into a collaboration agreement with Pentaweft Biotech Ltd to study the feasibility of making and distributing the Penaclo in Southeast Asian countries. 
Pintaras Jaya Bhd said its construction sites and office in Singapore will be temporarily closed, following the Singapore government's announcement of closure of all workplaces from April 7 to May 4, except for those in essential services, due to the Covid-19 outbreak.
Majuperak Holdings Bhd, via its wholly-owned unit Majuperak Power Resources Sdn Bhd (MPR), will be partnering with United Solar Energy (Malaysia) Sdn Bhd (USEM) through a joint-venture (JV) agreement to jointly venture into the Solar Photovoltaic Generating System (SPS) project using the Net Energy Metering (NEM) scheme in Perak.
Under the JV agreement, MPR will take a 40% stake and USEM will hold the remaining 60%.
Private equity firm Creador Sdn Bhd is buying into GHL Systems Bhd and Uzma Bhd.
A filing with Bursa Malaysia showed that Parantaka Ltd, in which Creador has a deemed interest, had on April 2 and 3 bought a total of 1.77 million shares or a 0.23% stake in GHL. Creador subsequently raised its stake in the company to 12.83% or 96.10 million shares. 
Creador has been accumulating shares in the payment service provider and merchant acquirer since the end of February after emerging as a substantial shareholder of GHL. 
Meanwhile, Creador's founder and chief executive officer Brahmal Vasudevan had also emerged as a substantial shareholder of Uzma on April 3, after acquiring some one million shares or a 0.3% stake in Uzma via the open market.
He owns a direct interest of 3.91% or 12.5 million shares and indirect interest of 1.25% or four million shares in the company and has emerged as its largest shareholder. 
BCM Alliance Bhd said healthcare products such as thermometers and nebulisers sold under 51.03%-owned unit Cypress Medic Sdn Bhd have seen a spike in demand in the wake of the outbreak of the pandemic. 
BCM Alliance managing director Liaw Chong Lin said these new product orders will enhance Cypress Medic's revenue and consequently result in a higher top-line contribution at the group level for its 2020 financial year.