This article first appeared in Forum, The Edge Malaysia Weekly, on February 8, 2021 - February 14, 2021.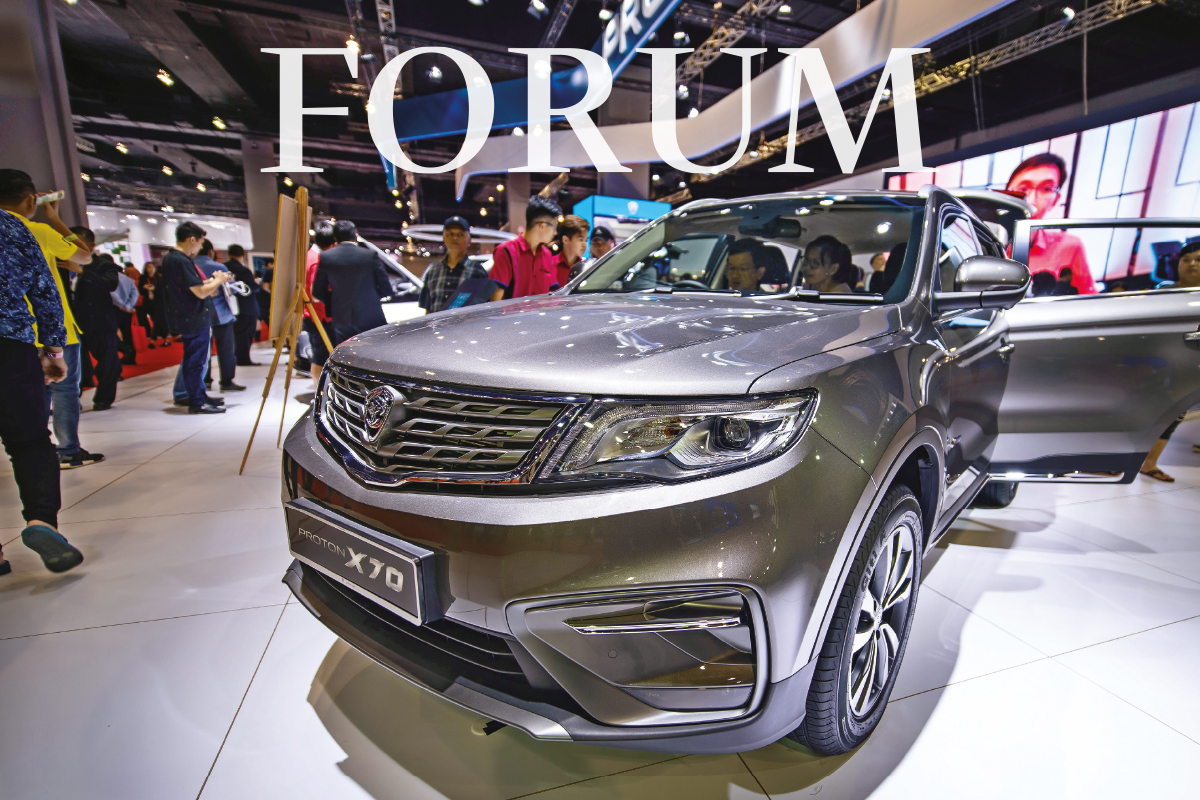 If we go by the official report and news on the state of foreign investment in the region, Malaysia seems to have suffered the same fate as the trail of bridegrooms left at the altar by a nervous bride in the movie Runaway Bride.
The pandemic year has affected investment flow across the region but Malaysia, as recently reported by the United Nations Conference on Trade and Development (Unctad), has suffered the worst. The value of foreign direct investment (FDI) in the country declined 68% in 2020 compared with the regional average of 31%.
The misfortune does not seem to be a one-off, but the latest in a series of stories that raises questions about Malaysia's attractiveness as an investment destination. In 2019, Unctad reported that Singapore, Indonesia and Vietnam received almost the entire US$156 billion of FDI in Southeast Asia, leaving Malaysia at the bottom of the list with only 5% of the share.
It looks harsher in absolute numbers. Over the three years since 2017, Malaysia recorded a declining FDI inflow of US$9.4 billion in 2017 to US$7.6 billion in 2019. In the same period, Indonesia increased its FDI from US$20.6 billion to US$23 billion while Vietnam raised its FDI from US$14 billion to US$16 billion.
No doubt the headlines and statistics only tell half the story. A deep dive into the FDI figures would inform us that it would be unfair to compare Malaysia — with a GDP per capita (the average annual income of the population) of US$11,500 — with Indonesia and Vietnam, whose income is much lower at US$4,100 and US$2,700 respectively.
As an upper-middle-income country operating in the global manufacturing value chain, it would be impossible for Malaysia to have an advantage over the low-cost environment offered by its two regional neighbours.
But herein lies the dilemma. At the current level of income, Malaysia can no longer compete in the low-cost manufacturing arena, yet it has not developed sufficient capacity to participate in the high-end manufacturing and services sector.
Its direct regional competitor, Singapore, is miles ahead in attracting investment into this economic sector. Between 2017 and 2019, its FDI inflow increased from US$83 billion to US$92 billion — more than 70% of which was in the services sector, which comprises financial services as well as trade and business services.
Economists blame the conundrum on premature deindustrialisation, a term made popular by Harvard economist Dani Rodrik, to denote a situation where countries start to lose their manufacturing edge without getting rich first. In the case of many developing countries, it was a direct result of globalisation. But in the context of Malaysia, it was also induced by government policy.
Malaysia reached the plateau in 2010 but instead of charging ahead with technologically advanced manufacturing activities that would propel it to the high-income bracket, it shifted to developing the services sector, presumably to take advantage of its position as an oil producer, its geographical location and its global standing as an Islamic finance hub.
The approach defies the economic consensus that manufacturing is the engine of growth and as the Asian Development Bank has pointed out, none of the developing countries ever achieve high-income status without first building large manufacturing industries.
So, apart from automobiles — as represented by Proton Holdings Bhd and Perusahaan Otomobil Kedua Sdn Bhd (Perodua) — and the manufacturing of semiconductors or composite materials, to name a few, that feed into the global computing and aerospace industries, we have no large-scale manufacturers of our own that provide hundreds of thousands of quality jobs and generate ancillary growth in other sectors of the economy.
Having been stuck in this riddle, the solution that the government appears to be advancing is to develop the digital economy and promote large-scale technological adoption in the industries. It is not a moonshot ambition but a sensible proposition.
It is technology that enhances productivity. It is also technology that allows South Korea and Taiwan, which began their industrialisation journey at lower economic positions than Malaysia, to leap into high-income nation status by early 2000.
Thus, it is instructive to see the Ministry of Finance and Ministry of Science, Technology and Innovation deploying various incentives and funding initiatives at the ministry level that encourage technology adoption and place local innovation at the top of their agenda. But unless the government adopts a whole-of-government approach to affect structural changes to its economic, education and labour policies, the grants and incentives would remain just that, with no lasting impact that would take Malaysia out of its predicament.
The policy and its execution are particularly incoherent on the supply side. Despite producing close to one million graduates over the last 10 years — one of the highest proportions in emerging Asia — a large number of jobs created over the same period remain low-skilled, leaving hundreds of thousands of graduates either unemployed or under-employed. It indicates a heavy reliance of our industries on labour, rather than technology, and low wages, instead of skills.
Many studies have pointed to Malaysia's problematic policy on foreign workers as one of the major obstacles to technology adoption. It floods our market with a disproportionate number of lowly skilled foreign workers but drains the nation of its highly skilled talent.
Thus, it would be hard to imagine a successful innovation policy without a change to the way we approach education and labour policies. It is the requirement for broad-based changes across the whole spectrum of policies that raise the need for a whole-of-government approach.
The latter is not without precedent. In the 1980s, Malaysia had Heavy Industries Corporation of Malaysia (Hicom) to drive the entire industrialisation agenda and participation in heavy industries. And in 2009, then prime minister Datuk Seri Najib Razak's administration created the Performance Management and Delivery Unit (Pemandu) to direct government efforts to formulate and execute the Economic Transformation Plan.
The success or otherwise of the policies championed by these entities is a subject of considerable debate. But the approach of mobilising the entire government to work towards a single objective is a matter of intuition. It not only ensures cohesiveness and effective execution across a broad range of policies and strategies but also provides the necessary sense of leadership, direction and national solidarity to achieve the shared economic goal.
---
Nazim Rahman works in private equity