This article first appeared in Personal Wealth, The Edge Malaysia Weekly, on August 7, 2017 - August 13, 2017.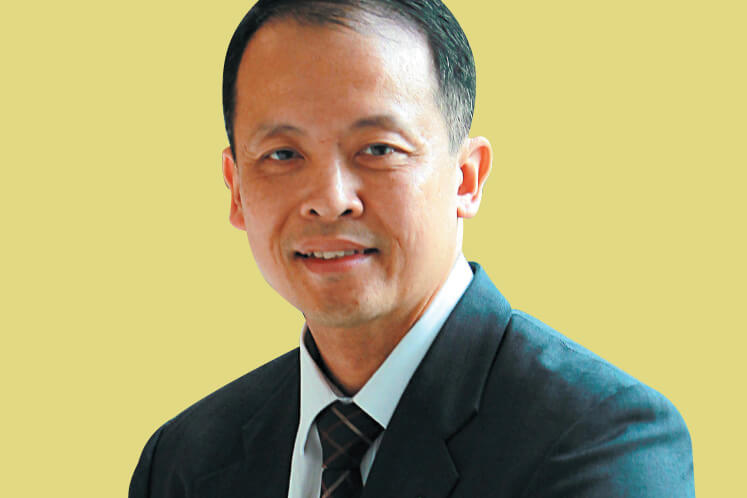 Every year, there are at least three million cases of preventable death in the global healthcare system, caused by various types of risks. These risks not only threaten to impact the bottom line of healthcare providers but also the medical costs of patients.
To mitigate this issue, more hospitals are working to improve their risk management practices. There is now greater recognition that these practices need to be more integrated and sophisticated. 
Dr Loke Wai Chiong, leader of Deloitte Southeast Asia's healthcare sector, says these practices are better known as clinical practices in the medical profession. "When healthcare risk management is only on the clinical front, it is led by doctors and nurses. They are the right people to lead such initiatives because they can ensure the best clinical practices for the patients. 
"But it has to go beyond that. It has to be integrated at a greater level. Depending on the size of the organisation, hospitals need a chief risk officer or risk manager to put the pieces of the puzzle together and oversee enterprise-wide risk management. That is because these risks affect each other."
For example, says Loke, a mistake on the clinical front, such as a doctor prescribing medicine that is deadly to a patient, could easily impact the hospital's financial status when the news gets out. 
When a hospital's reputation takes a hit, it needs to have a recovery plan or the business may suffer. At this time, a risk management officer would be helpful as he could identify the risk, come up with a solution and contain the situation. 
"I think hospitals in Malaysia are responding to the trend of having a risk management team. They are moving beyond just the clinical champions leading the risk management. Hospitals realise that they need managers trained in the area of risk management and familiar with healthcare practices to take care of such risks as healthcare is a complex, regulated business that needs specific skills," says Loke.
He adds that risk managers have to be knowledgeable in terms of dealing with stakeholders and the complexity of the process. Moreover, there is always some uncertainty when it comes to the clinical aspects, such as the outcomes of a disease or hitting the revenue target.
"A hospital is not a production line in a factory, where you can tightly control the turnaround time. There are inherent uncertainties. You cannot discharge a patient just because he has been in hospital for three days and you need the bed for a new patient," says Loke. 
"It is a very individualised and special service that cannot always be generalised or standardised. The risk manager has to be aware of these factors when the management team is setting the bottom line or revenue target."
Healthcare risk management can be divided into operational, financial, regulatory, cyber as well as strategic and reputation risk. In terms of operational risk, it is mainly about patient safety and clinical operations, says Loke, as these are the most critical elements for hospital operators — providing patient care. The clinical part of healthcare risk management is more established and mature than the non-clinical part in hospitals around the world. 
"Mistakes could happen any time during the process of care, from the time the patients enter the hospital's admission office and are admitted to a ward to when the blood tests are carried out and the drugs are administered to when they are discharged," says Loke. 
"There are many details in these processes and workflows. For example, some pharmacies today have learnt not to stock two medicines that look or sound alike so that the pharmacists do not dispense the wrong medicine when they are in a hurry." 
Another example is the design of the machinery, he says. The gas connectors on anaesthetic machines have exactly the right shape for the vault on the wall so that they are not plugged in wrongly.
"The person who designs workflows needs to remember that any mistakes could cause harm to patients and the staff. For example, if a nurse disposes of a needle carelessly and it pricks the housekeeper. Such cases have happened more often than we would like to see," says Loke. 
The non-clinical part of healthcare risk management also requires the attention of healthcare providers. The way a hospital manages its surpluses or reserves is as important as how it manages its patients, says Loke.
"For example, a healthcare group in Singapore was issuing risky loans to related entities. Even though the organisation's operation was profitable and its doctors and nurses were doing their best to serve the patients, it still faced insolvency and could not pay its staff or restock its inventory. Not taking care of financial risk may put the real business of a healthcare institution — taking care of patients — at risk," he adds. 
When it comes to strategic and reputation risk, for example, he says a hospital needs to manage its inventory control system. It cannot run out of a particular medicine or equipment, but it also cannot stock up too much of the medicine or equipment as it may expire or become outdated soon. A hospital may face losses and go into debt due to poor inventory management. 
"In terms of regulatory risk, it could be a regulatory change on the design of the hospital building or the way a drug is dispensed. If a hospital is not able to keep up with the regulatory changes, it puts the organisation, its staff and its patients at risk," says Loke. 
Globally, healthcare costs are increasing. One of the reasons for this is the technological advancements in the industry, including new drugs and diagnostics. The fees of medical professionals and the cost of keeping patients alive longer have also contributed to the higher costs. 
"These costs are inevitable unless there is a major technological disruption in the healthcare industry. Robotic pharmacy, remote care and self-administered care are among the examples of disruptions that will happen in the future," says Loke. 
"For instance, self-administered care is where you monitor your own vital signs and transmit the readings to the healthcare provider. An algorithm could determine whether there needs to be a change to the medicine you need to take and it is delivered to your doorstep. You will not need to make a trip to the hospital and wait three hours just to see the doctor for five minutes."
He says new business models are being developed to address these emerging technological trends because the younger generation welcome them. He believes that there will be more healthcare providers offering these services in cost-effective ways, even though the development will be slow as the regulations need to catch up with these trends. 
However, new risks emerge with the technological advancements, says Loke. As healthcare providers become more dependent on technology, they will have to deal with the associated risks. Issues such as robots' downtime may affect scheduled surgeries and put patients' lives at risk. And if a robotic pharmacy is hacked, patients will have difficulty accessing their medicine. These are just some of the risks healthcare providers need to be concerned about. 
A crucial approach to minimise liability exposure and protect patients is to train the staff to be more aware of possible risks, says Loke. In the past, doctors and nurses would only report an incident if something really bad happened. It has taken years to train them to identify and report near-misses. 
"A near-miss is when someone nearly makes a mistake and there is no damage done. However, the person recognises that someone else may make the same mistake and reports it as a near-miss. If these escalate, the risk manager or clinical supervisor will identify a solution so that the mistake can be avoided in the future," he says.
"Reporting near-misses has a lot of advantages, but it only comes about when the staff has been trained to be risk-aware and work in a culture where it is safe to do so. Most hospitals have started to train their staff to identify near-misses, report and resolve them."
Benefitting patients in the long run
How does having healthcare risk management practices benefit patients? Dr Loke Wai Chiong, leader of Deloitte Southeast Asia's healthcare sector, says the quality improvement that comes with these practices will lower healthcare costs over the long term. 
"In the long run, with healthcare risk management practices in place, patients will have fewer complications and fewer long stays due to infections or other preventable events. This should reduce healthcare costs," he says.
"However, in the immediate and short term, having these practices may increase costs because it means setting up a dedicated team to look at the risks and implement preventive measures. It is an upfront near-term investment for healthcare providers."
It was recently reported that a Malaysian teenager who needed a liver transplant was in a critical condition for three days before he passed away in a Singapore hospital. The teenager did not have medical insurance and his family could not afford to pay the RM1.6 million medical fee.
When there are cases such as this, how can healthcare risk management help? Loke says it is not about who is liable or whether the patient is insured, but an issue of whether the staff is trained to have risk management in mind. For example, the hospital could save an uninsured patient who is in critical condition first and bring in a social worker to figure out the medical bill later. 
"I think this case is about how we can avoid preventable death and make the system safer. When these cases happen, a clinician or physician-in-charge should bring it to the relevant department quickly and figure out how to save the patient before thinking of the billing. If all hospitals are determined to reduce preventable death, the industry could come up with a workflow together to ensure that there is collective effort," he says.
Loke says public hospitals in Malaysia are acting as a safety net for patients who cannot afford the fees of private hospitals. When private hospitals cannot deal with patients who have long-term problems or patients who cannot pay the fees, they could refer them to a nearby public hospital.
"I think private hospitals need to sustain and survive, while public hospitals have a duty towards patients who cannot afford to pay their medical bills. We do see good cooperation between public and private hospitals in the country. They are in a good place to practise healthcare risk management and even lead in the upcoming technological disruption in the industry," he says.