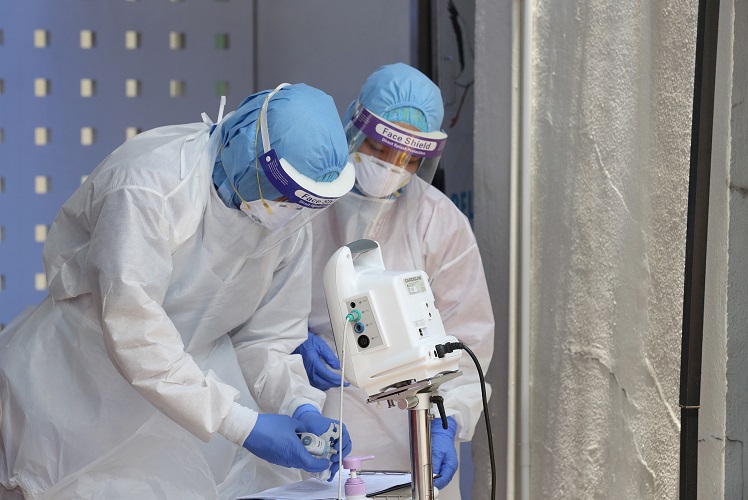 KUALA LUMPUR (April 2): The Ministry of Health (MoH) has managed to solve the issue of shortage of personal protective equipment (PPE) among healthcare workers who are in contact with Covid-19 patients, according to its director-general Datuk Dr Noor Hisham Abdullah.
However, Noor Hisham said that the ministry now faces the issue of distributing the PPEs it has obtained to the respective hospitals in need of the gears, especially in Sabah and Sarawak.
"Indeed, initially we had the issue of PPE shortage, but we have solved the problem. Now, the problem is distributing them to the hospitals and clinics in need of PPE. So, it's an issue of distribution now. We are trying to address this as soon as possible," he told reporters today.
He added that the shortage issue was alleviated recently, thanks partly to donations from the Chinese government.
On March 28, Foreign Minister Datuk Seri Hishammuddin Hussein, on behalf of Malaysia, received a consignment from the Ambassador of the People's Republic of China to Malaysia, Bai Tian, comprising 100,008 units of Novel Coronavirus Nucleic Acid Diagnostic Kit (PCR-Fluorescence Probing), 100,000 pieces of N95 face masks, 500,000 pieces of surgical masks, 50,000 units of PPE and 200 units of ventilators.
This is on top of the first batch of medical aid sent to Malaysia on March 19, when China donated and delivered 5,000 face masks and 10,000 surgical face shields to aid Malaysia's medical personnel at Hospital Sungai Buloh. China also further donated 5,000 N95 grade face masks, 20,000 medical masks and 1,200 goggles as well as 5,500 Covid-19 test kits to the Health Ministry for use in the fight against the coronavirus.
"So, there has been a lot of donations coming in and the issue now is trying our best to address the logistics to send to Sabah and Sarawak, for example," Noor Hisham added.
Stay home. Get the news from theedgemarkets.com.