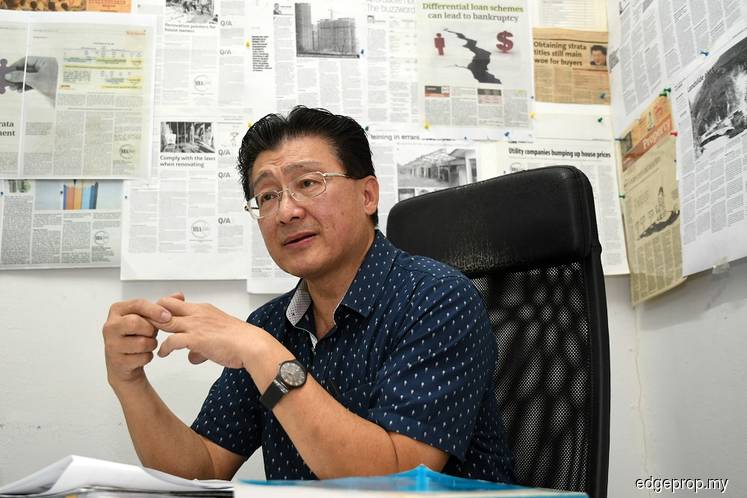 PETALING JAYA (Jan 30): The National House Buyers' Association (HBA) has come up with a suggestion to fix the overhang problem of residential properties in the affordable pricing range: rent them out.   
Property developers and the authorities should consider renting out some of these affordably priced units to low income earners who need a roof over their heads, said HBA secretary-general Datuk Chang Kim Loong.
"There are some houses priced below RM150,000 that are attractive to homebuyers, especially with Bank Negara Malaysia offering special interest rate to low income homebuyers to purchase these homes, but there is not enough information distributed to the public," he told EdgeProp.my on Monday after the launch of the National Housing Policy (Dasar Perumahan Negara/DRN) 2018-2025.
There has to be enough marketing done for these properties, he said, such as setting up a website where the public can access information on the location, types of property and selling prices of these affordable homes.
Commenting on the newly launched National Housing Policy, he said it provides some direction on resolving current problems, but implementation and enforcement will be key to its success.
"For instance, the implementation of the build-then-sell (BTS) concept, which HBA has advocated for since 2006, is not in the priority list. The ministry promises to start the research on the concept this year but many studies and discussions have already been done over the years," he added.
In the current practice of selling properties off the plan, Chang said homebuyers take on the risk of paying for the construction cost (through bank mortgages) throughout the construction process, if the developer delays or abandons the project, buyers will be left in the lurch.