This article first appeared in The Edge Malaysia Weekly, on April 19, 2021 - April 25, 2021.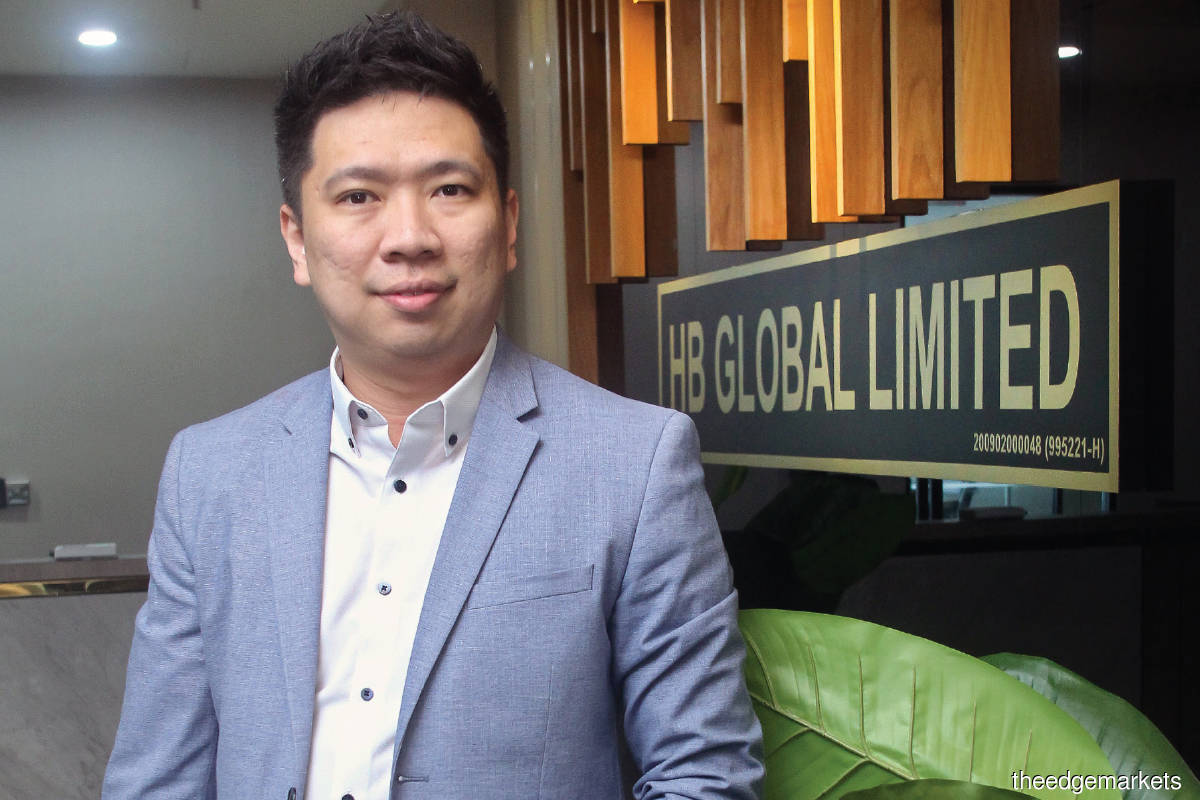 RED chips, or China-based companies listed on Bursa Malaysia, have long suffered from bad publicity and poor investor perception — deservedly so, because of their weak corporate governance and consequently dismal share price performance.
Like its Bursa Malaysia-listed peers, HB Global Ltd, a gourmet convenient food producer that specialises in frozen vegetables and ready-to-serve duck meat products, also suffers the same fate.
Previously known as Sozo Global Bhd, it was classified as a Practice Note 17 (PN17) company in May 2013, after its external auditors made a disclaimer opinion on its audited financial statements for the financial year ended Dec 31, 2012 (FY2012).
In September 2018, the company was publicly reprimanded by Bursa Malaysia for its breach of listing rules after it failed to ensure its financial report for the fourth quarter ended Dec 31, 2016, took into account adjustments announced on April 28, 2017.
After six long years of painful waiting, HB Global finally had its PN17 status lifted in October 2019.
HB Global executive director Lee Ping Wei believes this is a good sign and that the worst is over for the company.
"We understand that some investors may have a negative perception of HB Global, owing to the fact that we had been a PN17 company. But all that is a thing of the past. We hope that investors can give us a chance to revive HB Global," he tells The Edge in an interview, alluding to recent plans.
On April 1, HB Global announced that it planned to acquire a 60% stake in Forward Resources & Construction Sdn Bhd (FRC) for RM66 million, to be satisfied via 208.41 million new shares representing a 27% stake in HB Global, at an issue price of 25.91 sen apiece, to the two vendors of FRC, together with RM12 million cash.
Founded in 1993, FRC is mainly involved in the provision of construction and engineering solution services, including fifth generation (5G) infrastructure, for the telecommunications industry.
FRC is currently 60%-owned by Lawrence Lean, and Lee Sek Ang (40%). Post-acquisition, FRC co-founders Lean and Sek Ang will hold 9% and 18% in HB Global respectively.
It is worth noting that last July, Malaysian businessman Keh Chuan Seng had surfaced as a substantial shareholder of HB Global with a 32.1% stake, before reducing his shareholding to 27.67% about two months later.
"With the acquisition of FRC and the emergence of Keh as the new major shareholder, together with the experience that I am bringing to the company, we are basically giving HB Global a new lease of life, and we will be bringing in recurring income to the group," says Lee.
The 31-year-old, who joined HB Global in February, has a background in corporate finance and business management, as well as the execution and operation of construction, infrastructure, telecommunications and power projects.
"Before embarking on my new journey with HB Global, I had been focusing on corporate finance work, including leasing, financing and investments, for government-linked companies in China and listed technology companies in Hong Kong. FRC was one of our collaboration partners in Hong Kong. We were exploring market opportunities in Malaysia and that's how I got to know them," Lee says.
He reveals that FRC's key strength lies in building telco infrastructure, but together with HB Global, they can now lay fibre optic cables using robotic services.
"Before the invention of robots, roads needed to be dug up to lay the copper cables. But now, fibre optic cables can be installed through the national sewerage system, by using our latest Swiss-German technology," says Lee.
RM20 mil profit guarantee
Given that FRC has been able to secure five-, 15- and 30-year contracts over the years, Lee points out that the company's earnings visibility has always been clear.
"Fibre optic cable is not rocket science, but it did not really gain traction until the 5G era. In fact, FRC has been in the Malaysian market for 28 years, (and been) involved in the 4G and 3G telco infrastructure," says Lee.
"By acquiring FRC via HB Global, I can share my corporate finance and technology know-how with them, and together, we will stand a higher chance of securing more lucrative contracts from the big telco players such as Maxis, Celcom, Digi, Telekom Malaysia, edotco, as well as Time Engineering," he notes.
The acquisition of FRC comes with a minimum profit guarantee of RM20 million in aggregate for FY2021 and FY2022.
Having completed projects with a value of close to RM200 million over the past three years, FRC has been consistently registering an annual profit of RM8 million to RM9 million, according to Lee. He expects FRC's profits to grow to RM10 million to RM15 million, of which 60% will be captured by HB Global.
"But that is just profit recognition from our equity in FRC. The spillover effect for HB Global is that FRC will be using our technology, and certain fees will be paid to us, which will create another income stream for us. Our initial estimate is that HB Global could generate profit of around RM30 million every year over the next three years," Lee says.
He opines that the sewerage system is the most effective channel to lay telco cables because every household uses it. And, so far, says Lee, FRC is the only company in the country that has the capability to do that.
"It is not easy for other competitors to enter our space, because our robot is patented and, more importantly, we have the exclusive concession with the national wastewater and sanitation company, with the first right of refusal, to use their sewerage system since 2012."
Lee says using one robot on average, FRC could easily lay 1km of fibre optic cable a day. Compare this with the conventional method of laying fibre optic cable, which may not achieve this because of the uncertainty of site conditions, as well as the hassle of damaging existing infrastructure.
So far, he says, FRC has laid about 280km of fibre optic cable near KLCC, Pavilion KL, Putrajaya and Meru, using robotic services.
"Over the years, nobody was really keen to invest in robotic services to lay cables via the sewerage system because they preferred the conventional way of digging up the road, which is quite straightforward. But in the long run, we believe our way of laying cable is more efficient because it involves technology, and it does not inconvenience road users," Lee stresses.
HB Global slipped into the red with a net loss of RM27.65 million in FY2020, compared with a net profit of RM9.89 million a year ago, mainly owing to the write-off of property, plant and equipment and lower revenue generated in FY2020 as a result of the Covid-19 outbreak.
The share price of HB Global, however, has doubled year to date, closing at 28 sen last Wednesday and giving it a market capitalisation of RM154.44 million.