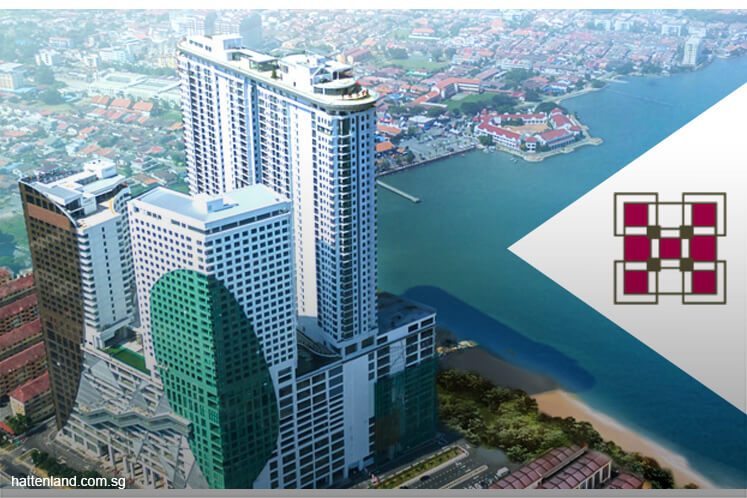 PETALING JAYA (July 21): Hatten Land Ltd has unveiled Melaka's first wellness-themed mixed development dubbed SATORI.
With an estimated gross development value of RM300 million, SATORI is set in the heart of the historical state with a gross floor area of about 570,400 sq ft, according to a press release by the Singapore Exchange-listed property developer following a ground-breaking ceremony today.
Hatten Land's wholly-owned subsidiary Prolific Properties Sdn Bhd will develop the project, which is set on a 2.05-acre land parcel, over three years.
SATORI, which means "enlightenment" in Japanese, will consist of 192 serviced suites, an 85,250 sq ft retail mall with an adjoining car park with 457 lots and a 336-room hotel.
The development will also provide more than 50 facilities, including an one-stop fitness and aqua gym, herb garden, sea sale spa, mud baths and health food outlets.
Hatten Land executive chairman and managing director Datuk Colin Tan said SATORI seeks to offer a clear differentiation by making a strong statement on the wellness theme.
"Pioneering a new holistic wellness niche in Melaka, SATORI is the only one of its kind to combine health, fitness, beauty treatments, leisure, as well as homes and a hotel, all in one vibrant destination. SATORI's brilliant composition of facilities, residences and accommodation meets the aspirations of an increasingly sophisticated market which seeks quality wellness and health services."
Moreover, SATORI's proximity to Hatten Land's iconic Hatten City and major developments — such as the deep sea port, cruise terminal and Kuala Lumpur-Singapore high speed rail — positions this project for future growth in one of the most important cities along peninsular Malaysia's west coast straddling the Straits of Malacca, one of the world's busiest sea lanes, he added.
The ground-breaking ceremony was officiated by Melaka Chief Minister Datuk Seri Utama Idris Haron.