This article first appeared in The Edge Financial Daily, on March 16, 2020.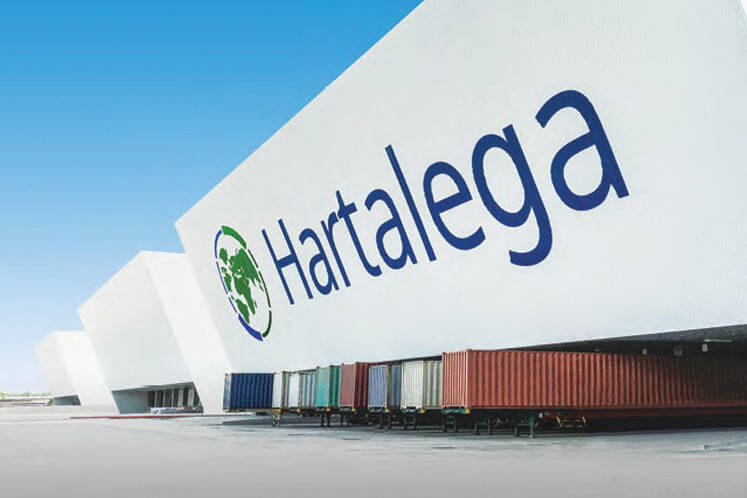 Hartalega Holdings Bhd
(March 13, RM6.06)
Maintain underweight with a higher fair value of RM6.09: We like Hartalega Holdings Bhd for its long-term prospects underpinned by capacity expansion, product innovation and superior operating efficiencies. However, we believe its price-earnings ratio (PER) is demanding at 40.4 times its financial year 2021 (FY21) earnings per share (EPS) compared with Kossan's PER of 22.5 times its FY20 EPS.
We have raised our PER multiple for Hartalega to 38 times (+1 standard deviation [SD]) on its forcasted FY21 (FY21F) EPS. We increase our FY21F earnings by 2.4% but reduce our FY22F earnings slightly by 0.4%. We think that the Covid-19 pandemic would be contained by the first half of financial year 2021 (1HFY21) and subsequently, demand for gloves would taper off.
The World Health Organization (WHO) has declared the Covid-19, a pandemic, urging governments to step up containment efforts as the number of worldwide cases topped 120,000 and deaths exceeded 4,300.
Recall that during the previous pandemic outbreak, Hartalega's earnings and share price shot up. At the start of the 2009–2010 H1N1 pandemic, Hartalega's share price was 28 sen and it jumped to 68 sen by the end, about 15 months later.
Previously during the H1N1 pandemic, Hartalega's revenue and net profit rose 29.0% and 69.5% respectively for FY10 as demand soared. This resulted in a 5.9-percentage-point (ppt) improvement in net margins (25% for FY10).
We believe that orders for gloves during the outbreak were high as customers stock up more than usual as a pre-emptive measure. However, the sharp improvement then was also attributed to Hartalega's dominance in the nitrile glove market as it benefitted from the pivotal shift in demand from natural latex gloves to nitrile gloves.
Hartalega's one-year average trading PER was 7.9 times before the WHO declared H1N1 as a pandemic. Its PER peaked at 16 times (+4.1 SD) in March 2010.
We expect Hartalega's fourth quarter of FY20F will be strong on the back of contribution from its newly commissioned Plant 6 as well as benefit from an expected increase in demand for gloves arising from the Covid-19 pandemic.
We forecast Hartalega's FY21F net earnings to grow by 16.2% year-on-year and net margin to improve to 15.8% from 14.7%.
Assuming that the Covid-19 pandemic is contained by 1HFY21F, we anticipate a drop in sales growth for 2HFY21F onwards from an excess supply situation in the customer's inventory. We forecast FY22F net margins to contract slightly by half a percentage point to 15.3% and net earnings growth of 4.5%. — AmInvestment Bank, March 13