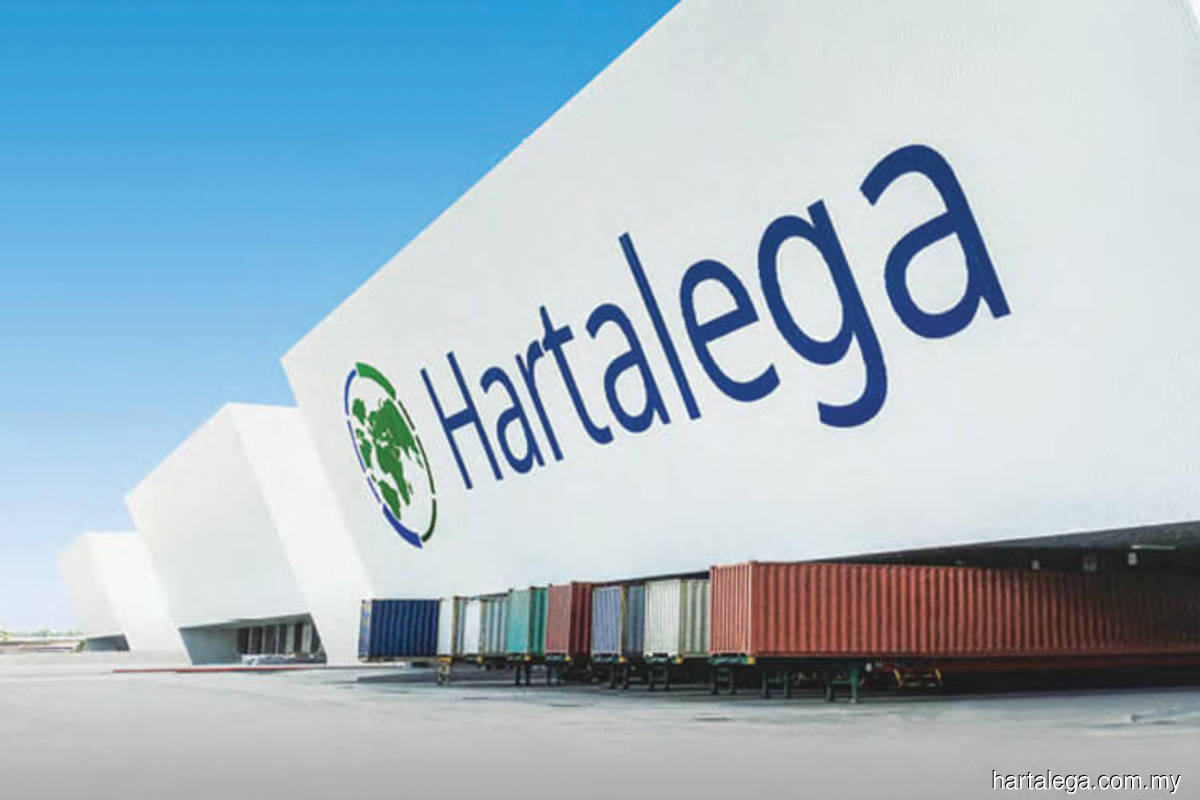 KUALA LUMPUR (May 5): Analysts are mixed on Hartalega Holdings Bhd's earnings outlook, with one among them expecting its earnings to peak in the first quarter ending June 30, 2021 (1QFY22).
Maybank Investment Bank Research's analyst Lee Yen Ling said in a note today that Hartalega's 4QFY21 results were below her expectation as Covid-19 outbreak at its plants resulted in a sharp drop in sales volume.
"However, we expect its 1QFY22 earnings to jump as its plant utilisation rate has already recovered to about 90% level and margin could expand on a slightly higher average selling price (ASP) amid a softer nitrile butadiene rubber cost," she said.
She also noted that Hartalega's blended ASP could be around US$90/1,000 pieces in 1QFY22, which is 9% higher from the immediate preceding quarter.
"As such, we estimate its net profit to be around RM1.8 billion in 1QFY22 (+50% quarter-on-quarter), or 32% of our FY22 estimated net profit as we expect its earnings to decline from 2QFY22 onwards on lower ASP," she added.
Lee maintained a buy call on the stock, but lowered Hartalega's target price (TP) to RM13.10 from RM16.40.
Hong Leong Investment Bank Research's Gan Huan Wen also said Hartalega's FY21 net profit was below his expectation, attributing the shortfall to a lower sales volume due to a temporary shutdown in production caused by the Covid-19 outbreak as well as logistics issues.
"We lower our FY22/23 forecasts by 7.1%/2.2% after factoring in lower sales volumes," he said.
While maintaining buy call on Hartalega, he lowered its TP to RM13.90, from RM15.80.
Meanwhile, Public Invest Research's analyst Chua Siu Li said Hartalega's full-year results came in above her expectation, and the discrepancy in her forecast was predominantly due to lower-than-expected costs, given the stronger operating leverage.
However, she noted that there have been indications of downward pricing in the market, which in her view is due to one of the glove makers redirecting its unsold capacity to the other markets.
"We think this is likely to alter the pricing dynamics in the market, leading to lower ASPs, but we are of the view that ASPs should still remain elevated in the short to medium term," she said.
She cut Hartalega's FY22 to FY23 earnings forecast by 16% to 18%, to factor in the impact of decline in pricing.
While maintaining her outperform call on Hartalega, she lowered its TP to RM15.90.
AmInvestment Bank Research, meanwhile, said Hartalega's FY21 net profit was within its expectation.
"We have increased our FY22 and FY23 earnings estimates by 77% and 33% respectively as we raise our blended ASPs to US$62/1,000 pcs and US$32/1,000 pcs respectively, from US$42/1,000 pcs and US$31/1,000 pcs," it said.
It believed that a resurgence in global Covid-19 cases, pent-up buyer demand and supply shortage in the United States will result in Hartalega maintaining its strong ASP.
The research house maintained its hold call on Hartalega, but revised up its TP to RM9.90, from RM9.86.
MIDF Research's analyst Ng Bei Shan also said Hartalega FY21 earnings were within her expectation.
"We have updated some of our assumptions to better reflect the current market condition and input costs. As such, our earnings have been revised by +46.8% and +2.0% respectively for FY22 and FY23," she said.
She maintained buy call on Hartalega, but lowered its TP to RM12.96, from RM18.25.
"We believe that demand for rubber gloves will remain robust in the near to medium term due to better hygiene awareness around the world. Valuation is also undemanding even after taking into consideration the potentially lower ASP towards the end of 2021 and in 2022," she said.
At 11.57am, Hartalega rose 11 sen or 1.11% to RM10.04, valuing the group at RM34.21 billion.