This article first appeared in The Edge Financial Daily, on February 14, 2019.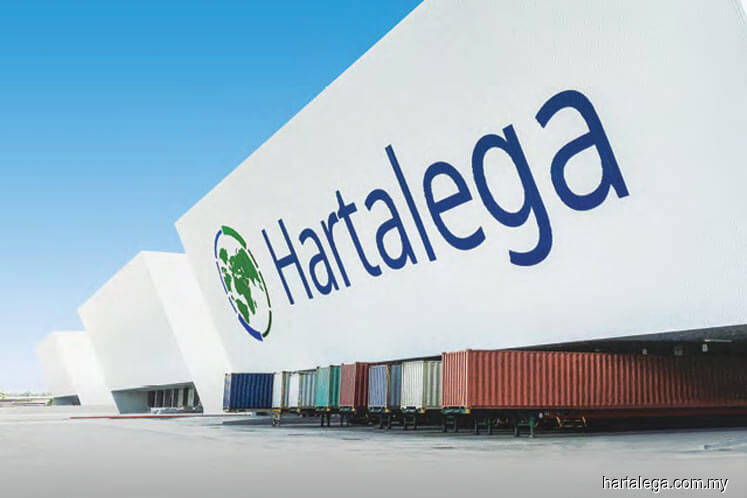 Hartalega Holdings Bhd
(Feb 13, RM5.44)
Maintain hold with fair value (FV) of RM5.80: We have tweaked our fiscal year of forecasted financial year 2019 (FY19F), FY20F and FY21F forecasts downwards by 1.6%, 2.5% and 2.9% respectively to account for slightly lower earnings before interest, taxes, depreciation and amortisation (Ebitda) margin expectation (24.6% FY19F).
 
Since our call upgrade, its share price has increased by 7.7% from RM5.06 to RM5.45. As such, we opine that Hartalega is now close to its full valuation.
Our FV for Hartalega is based on discounted cash flow, which has a weighted average cost of capital of 7.3% and terminal growth of 2.5%.
At our FV of RM5.80 per share, the implied forecasted financial year 2019 (2019F) price-earnings ratio is 32.5 times.
Its nine-month (9MFY19) top line grew 19.9% year-on-year (y-o-y) on the back of higher average selling price (ASP) (+5.9% y-o-y) and a 13% y-o-y increase in sales volume, which was driven by growing demand and the 15.3% y-o-y rise in total capacity.
Comparing 9MFY19 against 9MFY18, Hartalega's Ebitda rose 12.9% to RM521.4 million. Ebitda margins dropped slightly by 1.5 percentage points.
This was attributed to a higher average nitrile butadiene rubber price in 9MFY19, which climbed 27.5%, coupled with a slightly stronger ringgit against the US dollar, up 3.4% to an average of RM4.08 in 9MFY19.
However, it was offset by a higher ASP which is the cost pass-through mechanism in play, with an average of one month's to two months' lag time.
We believe Hartalega will be facing some margin pressure stemming from heightened competition in the nitrile segment as the big rubber glove producers ramp up their nitrile gloves capacity expansion (+14% in 2019).
Our estimated Ebitda margin for FY19F and FY20F is 24.6% and 25.7% respectively.
So far, Hartalega has commissioned six out of 12 lines in its Plant 5 (targeted to be fully commissioned by first half 2019 (1H19) while Plant 6 is expected to start commissioning its first line in 2H19. Construction of Plant 7 will start in May 2019. The company's efficiency will only continue to increase with the addition of its latest plants.
Hartalega is currently working to secure the Food and Drug Administration's approval to market its antimicrobial gloves in the US, which is expected to be obtained by end-2019.
We continue to like Hartalega for its management's foresight and execution, its visible capacity expansion, product innovation and superior operating efficiencies. — AmInvestment Bank, Feb 13