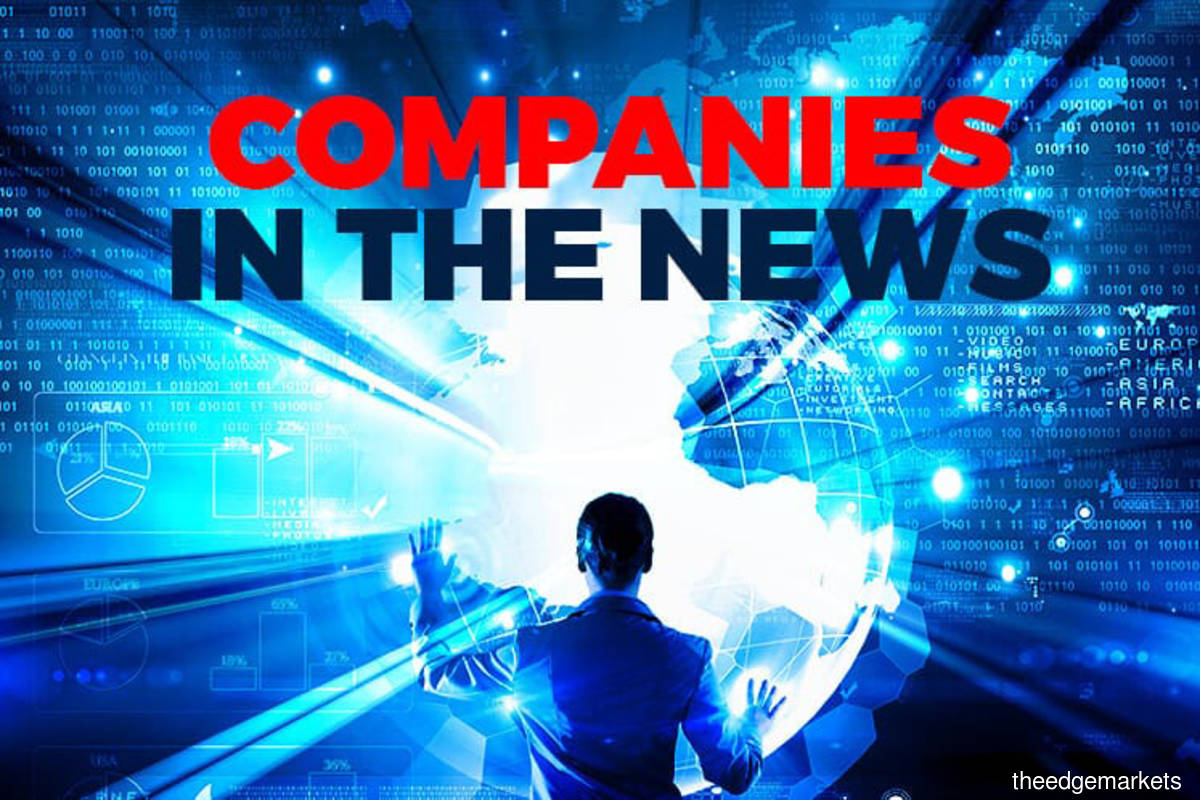 KUALA LUMPUR (Aug 9): Here is a brief look at some corporate announcements and news flow on Tuesday (Aug 9), which include Hartalega Holdings Bhd, KLCCP Stapled Group Bhd, Texchem Resources Bhd, Leong Hup International Bhd, Serba Dinamik Holdings Bhd, ILB Group Bhd, Green Packet Bhd, G3 Global Bhd, Nestcon Bhd and Gabungan AQRS Bhd. 
Hartalega Holdings Bhd's first quarter net profit slumped to RM88.28 million from RM2.26 billion a year earlier, as the rubber glove manufacturer's revenue dropped significantly, at a time when glove average selling price (ASP) and sales volume declined after rising to a record high during the crucial period of the Covid-19 outbreak, which began in early 2020. Hartalega said revenue dropped to RM845.67 million in the first quarter ended June 30, 2022, from RM3.9 billion a year earlier.
KLCC Stapled Group Bhd's net profit for the second quarter ended June 30, 2022 (2QFY22) rose 14.69% to RM165.18 million, from RM144.01 million a year ago, as revenue grew 25% to RM350.31 million from RM280.17 million. The group declared interim dividends comprising 0.99 sen and 7.01 sen relating to KLCC Property Holdings Bhd and KLCC REIT respectively for 2QFY22, totalling eight sen per stapled security, to be payable on Sept 28.
For the cumulative six months ended June 30, 2022, the group's net profit went up 12.57% to RM326.61 million from RM290.14 million a year earlier, while revenue also increased 19.46% to RM672.02 million from RM562.54 million.
Texchem Resources Bhd saw its net profit jump about 16 times to RM6.73 million in 2QFY22 from RM424,000 a year earlier, thanks to recovery of its restaurant division amid the country's transition to endemicity, as well as the reopening of international borders. Quarterly revenue in 2QFY22 rose 15.42% to RM301.46 million from RM261.19 million in 2QFY21, as revenue from the restaurant division rose to RM72.9 million from RM40 million. Texchem also declared a first interim single tier dividend of eight sen per share, with an ex-date of Aug 23, to be paid on Sept 19. 
For the first half ended June 30, Texchem's cumulative net profit soared 181% to RM19.815 million from RM7.06 million, while cumulative revenue grew 15.35% to RM608.95 million, from RM527.93 million. 
Leong Hup International Bhd's unit Leong Hup Feedmill Malaysia Sdn Bhd (LFM), one of the five feed millers recently issued with a proposed decision by the Malaysia Competition Commission (MyCC), said that MyCC has proposed to impose a financial penalty of RM157.47 million in the event LFM is found to have infringed the Competition Act 2010.
Perbadanan Nasional Bhd, who is suing Serba Dinamik Holdings Bhd's managing director Datuk Dr Mohd Abdul Karim Abdullah and two former senior executives of the oil and gas services outfit's subsidiaries to claim the return of RM46.49 million over a share investment that went bad, has applied for a summary judgement against the trio. It filed the application on Aug 1 through Messrs Azmi & Associates, claiming that the defendants' defence has no merit, and that there are no longer triable issues to be decided by the court.
ILB Group Bhd and its board members have filed an application to strike out a suit filed by minority shareholder BT Investment Capital Ltd, which wants to block ILB from acquiring commercial property in Petaling Jaya. ILB (previously known as Integrated Logistics Bhd) and the other defendants claimed that BT Investment Capital had no locus standi (legal standing) to bring the action, as it is not the beneficial owner of the company's shares, because the claimed shares are registered under UOB Kay Hian Nominees (Asing) Sdn Bhd.
Green Packet Bhd further reduced its stake in G3 Global Bhd to 4.67%, after selling 40 million shares for RM20 million. These were the warrants that had been converted into shares by Green Packet in May this year.
Nestcon Bhd said it had entered into a memorandum of understanding with Nam Heng Safety Glass Sdn Bhd (Nam Heng Glass) to develop solar photovoltaic facilities at properties owned by Nam Heng Glass, including its related corporations in Malaysia.
Messrs Mazars PLT has been appointed as the new external auditor of Gabungan AQRS Bhd with effect from Aug 11.