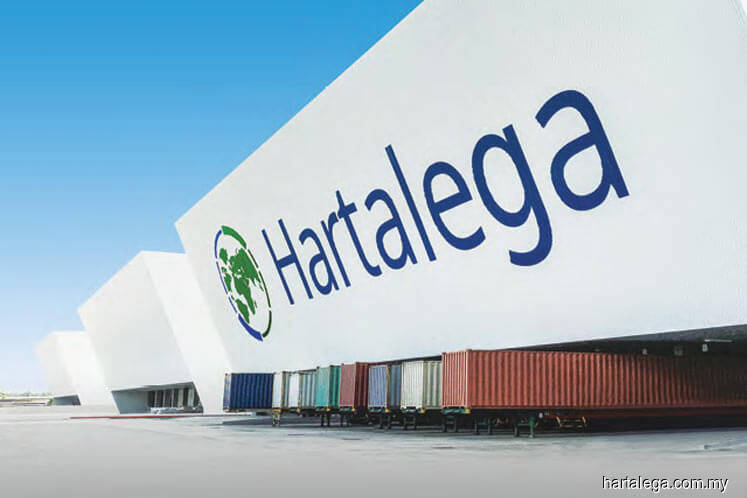 KUALA LUMPUR (July 11): Hartalega Holdings Bhd, the world's largest producer of synthetic rubber gloves, was the highest ranked Malaysian company in the Nikkei Asian Review's third annual Asia300 Power Performers Ranking.
In a statement today, Nikkei said Hartalega was 11th overall in its ranking. The Asia300 list is Nikkei's exclusive selection of the biggest and fastest-growing companies from 11 economies across the continent.
The ranking is compiled by analysing the 325 companies on that list, taking into account a mix of four factors: growth, profitability, efficiency and financial soundness.
Hartalega was 16th in equity capital ratio and also scored high in five-year average revenue growth.
Nikkei said despite an underwhelming performance in average net profit growth, Hartalega still managed to improve on last year's ranking, when it was placed 25th overall.
Ranking second among Malaysian companies, at 39th overall, was AirAsia Group Bhd, the largest low-cost carrier in Southeast Asia.
"A strong return on equity helped boost [AirAsia's] overall score," said Nikkei.
Top Glove Corp Bhd, the world's largest rubber gloves producer, came in third among Malaysian companies, at the 62nd spot overall.
"Neither average revenue growth nor net profit growth were especially impressive, but a strong equity capital ratio helped lift Top Glove's overall score.
"Petronas Chemicals Group Bhd and Tenaga Nasional Bhd were also strong performers from Malaysia," said Nikkei.
Meanwhile, Nikkei said this year's top performers include a number of regional players that may not be well-known to the general public but are nonetheless delivering solid results in terms of these key metrics.
These "stealth" companies include Taiwan's Largan Precision Co Ltd which earned the top spot on the ranking for the second straight year.
"Largan has played a crucial role in the iPhone supply chain from the beginning, providing lenses for every single unit that has shipped since the device debuted in 2007. The other Taiwanese company in the top 10 is Taiwan Semiconductor Manufacturing Co Ltd, the world's largest semiconductor foundry, at No. 4.
"A different kind of stealth company can be found in India providing low-cost IT services to Western companies. HCL Technologies Ltd came in at No. 2, followed by Tata Consultancy Services Ltd in ninth and Infosys Ltd at 13," it said.
Stealth companies were not the only winners this year. Nikkei said that with robust consumption across Asia, consumer-oriented companies also put in a strong showing, with Chinese internet conglomerate Tencent Holdings tied for fourth and Vietnam Dairy Products (Vinamilk) placing 16th.