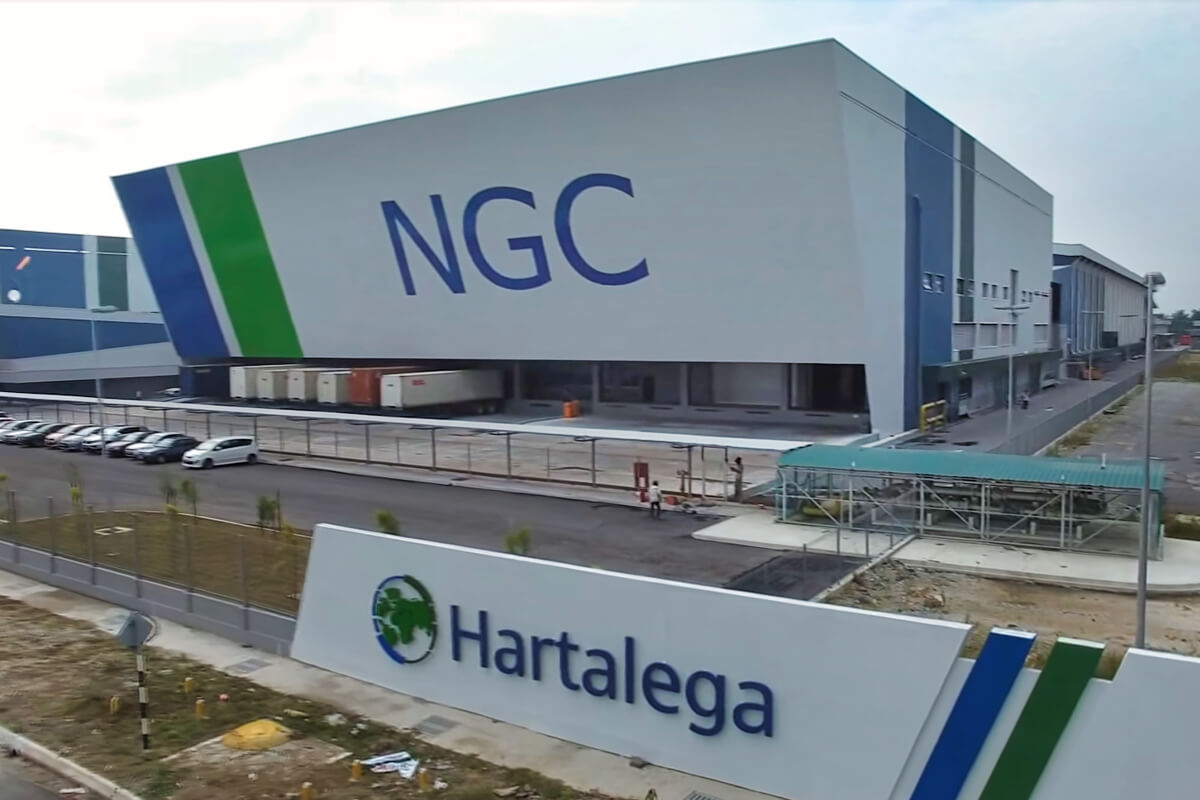 KUALA LUMPUR (May 4): Hartalega Holdings Bhd saw its net profit for the fourth quarter ended March 31, 2021 (4QFY21) grew 11.73% to RM1.12 billion from RM1 billion in the immediate preceding quarter due to higher sales revenue and lower operation costs, offset by higher raw material price.
The group's earnings per share increased to 32.75 sen from 29.31 sen in 3QFY21, according to its filing with the local bourse today.
Meanwhile, revenue rose 8% to RM2.3 billion from RM2.12 billion in the preceding quarter.
Hartalega said the higher sales revenue was attributable to the increase in average selling price as well as sales volume for the quarter.
"This was partly offset by the volume reduction due to challenges faced on shipment availability caused by the global container shortages as well as temporary shutdown of certain production lines as a preventive measure and safety precaution in dealing with Covid-19 cases," it said.
On a year-on-year basis, the glove maker's net profit skyrocketed from RM114.42 million, while revenue also jumped from RM778.24 million a year ago.
In a separate statement, the group declared a third interim single tier dividend of 17.7 sen for the full financial year ended March 31, 2021 (FY21), with the entitlement date on May 24 and payment on June 9, bringing total dividends for the year to 31.2 sen per share.
In contrast, Hartalega declared a dividend of 2.05 sen per share in 4QFY20, and total dividends for FY20 amounted to 7.55 sen per share.
For FY21, the company's net profit soared to RM2.89 billion from RM433.62 million in the previous year. Full-year revenue climbed 129% to RM6.7 billion from RM2.92 billion.
On its prospects, Hartalega will continue to expand its capacity in NGC, Sepang in line with the growing rubber glove demand globally.
"To date, six out of 10 lines in Plant 7 have been commissioned. Upon full commissioning, Plant 7 will have an annual installed capacity of 2.7 billion pieces.
"In addition, construction for the upcoming expansion, NGC 1.5, is currently underway and the group targets to commission the first line by December 2021. NGC 1.5 expansion plans include four additional production plants which will contribute 19 billion pieces to the annual installed capacity.
"With these expansion plans in place, the group's annual installed capacity is expected to increase to 63 billion pieces over the next two to three years," said the group.
During the quarter, it said it has entered into a sales and purchase agreement for the acquisition of approximately 250 acres of land in Bukit Kayu Hitam, Kedah.
"The acquisition marks Hartalega's latest phase of growth, with an investment of RM7 billion to build 16 new manufacturing facilities over the next 20 years. Coupled with the earlier investment in Sepang (60 acres) and Banting (95 acres), these acquisitions will enable the group to realise its growth plans towards 95 billion pieces by 2027.
"Moving forward, the group remains optimistic of the longer-term prospects underpinned by growing demand for rubber gloves and ongoing expansion plans," Hartalega added.
Meanwhile, in a separate statement, its chief executive officer Kuan Mun Leong said demand for medical supplies including nitrile gloves is expected to remain elevated, owing to a resurgence of Covid-19 cases in India, South America, the Middle East and Southeast Asia, despite vaccination programmes having begun.
"Heightened demand growth will further be driven by the structural step-up in demand, on the back of increased glove usage from emerging markets with low glove consumption per capita and increased hygiene awareness, establishing a new baseline for the industry.
"Against this backdrop, we are committed to fulfilling our critical role in the healthcare value chain by continuing to deliver our high-quality gloves to safeguard frontliners across the globe. As we ensure operational continuity, we have put in place stringent Covid-19 preventive measures to protect our employees and the community. To further support Malaysia's fight against the pandemic, we also contributed RM90 million to the government's Covid-19 fund in February 2021," he said.
At noon break, Hartalega had risen 4.61% or 46 sen to RM10.44, giving the company a market capitalisation of RM35.78 billion.