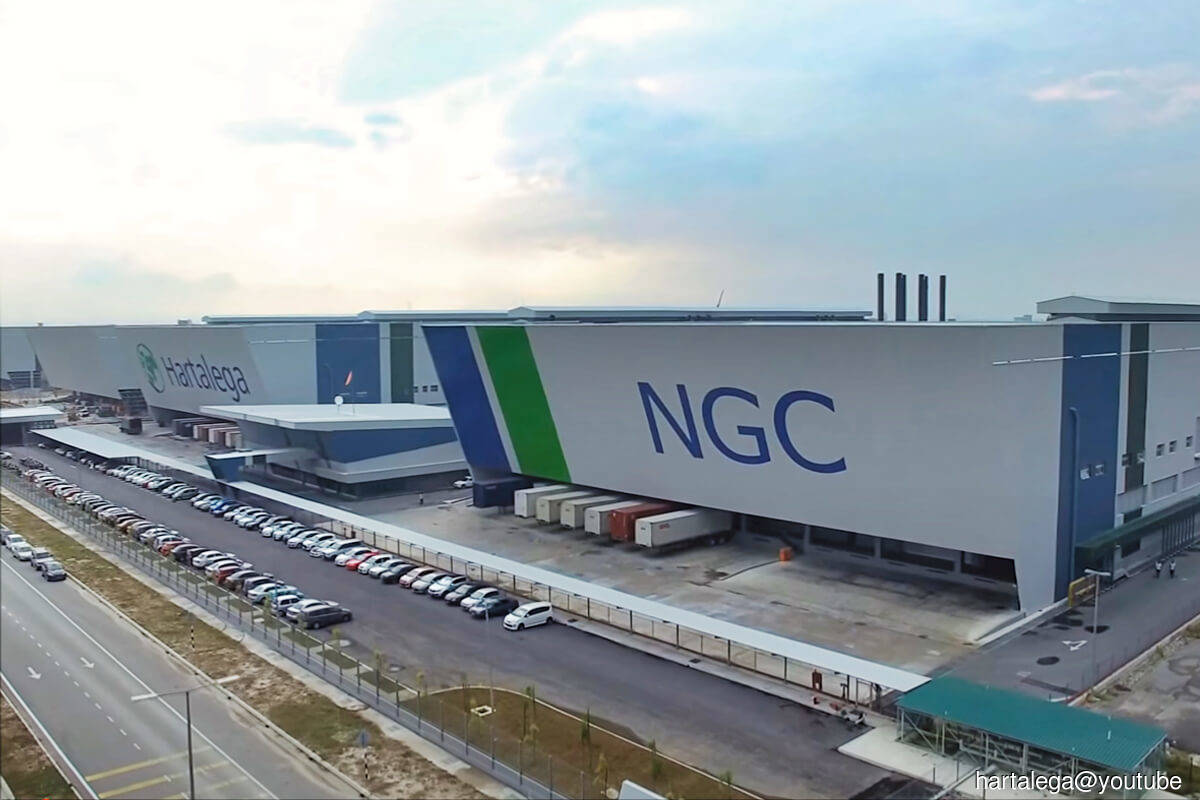 KUALA LUMPUR (Aug 3): Hartalega Holdings Bhd's net profit doubled to RM2.26 billion for the first quarter ended June 30, 2021 (1QFY22) against RM1.12 billion in the preceding quarter ended March 31, 2021 (4QFY21).
The figure reported for the quarter had exceeded expectations, as analysts forecasted the group to post an average RM972 million of net profit each quarter, of the total RM3.89 billion full-year net profit forecast. Net profit of RM2.26 billion is more than half of the market consensus forecast. 
Hartalega chief executive officer Kuan Mun Leong commented that moving forward, while average selling prices (ASPs) of nitrile gloves have been declining from their peak, global demand is expected to remain heightened, particularly due to new waves of cases with Covid-19 variants affecting many countries. 
The quarter-on-quarter (q-o-q) net profit growth recorded far exceeded the 12% q-o-q growth recorded in 4QFY21.
Quarterly revenue expanded 69% q-o-q to RM3.9 billion from RM2.3 billion in the preceding quarter, according to Hartelega's filing to Bursa Malaysia. 
The group proposed a final single tier dividend of 19.75 sen per share, the highest payout for the financial year ended March 31, 2021 (FY21). This brings the total dividend per share to 50.95 sen for FY21. 
The final dividend is subject to the approval of its shareholders at the upcoming annual general meeting slated for Sept 7. Upon approval, the dividend will be paid on Oct 8, 2021.
On a year-on-year comparison, Hartalega's net profit soared 928% from RM219.72 million in the previous year's corresponding quarter as the ASP and sales were substantially lower a year ago at the start of the global Covid-19 pandemic.
Quarterly revenue swelled 324% to RM3.9 billion compared with RM920.09 million a year ago.
Going forward, the group said it will continue to expand its capacity in NGC, Sepang, adding that eight out of 10 lines in Plant 7 have been commissioned.
Upon full commissioning, it said Plant 7 will have an annual installed capacity of 2.7 billion pieces.
Meanwhile, NGC 1.5 — another upcoming expansion — is currently underway with the group aiming to commission the first line by December 2021.
"NGC 1.5 expansion plans include four additional production plants which will contribute 19 billion pieces to the annual installed capacity. With the completion of NGC 1.5, the group's annual installed capacity will increase to 63 billion pieces per annum," said Hartalega.
The group said the delta variant of Covid-19 is driving surges of new infections worldwide, and therefore it expects demand for medical supplies, such as gloves, to remain elevated in the immediate term.
"For the longer term, the structural step-up in demand in the glove sector will further spur demand growth, driven by increased glove usage from emerging markets with low glove consumption per capita and increased hygiene awareness," said Kuan, who is also the controlling shareholder holding a 34.4% stake.
The founder also noted that Hartalega will continue to enforce Covid-19 preventative measures in its operations to ensure no supply disruptions, adding that it has kick-started the immunisation programme for its employees.
Read also:
Hartalega share trading volume spikes as investors weigh profit rise, dividend
Surin Murugiah, Lam Jian Wyn & Kathy Fong