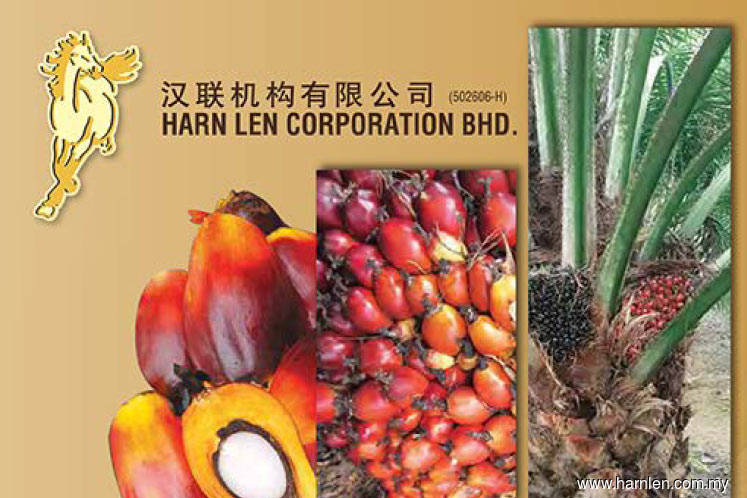 KUALA LUMPUR (May 29): Harn Len Corp Bhd is aiming to offer 51.97 million warrants and an employee share scheme (ESS) of 15% of the group's total shareholdings, targeted to be completed in the third quarter of 2019 (3Q19).
According to a bourse filing, Harn Len is issuing the warrants to gain additional working capital upon the point at which the warrants are exercised, and strengthen its capital base. Furthermore, the group said it is looking to increase shareholder equity participation.
Meanwhile, the ESS's purpose is to reward the group's eligible directors and employees and create a sense of loyalty among its employees, it said.
Harn Len is giving shareholders the option to take up three warrants for every 10 shares held, with the entitlement date to be announced at a later date. The warrants are to be issued at no cost to shareholders who decide to take up the offer and have a tenure of seven years from the date of issuance. The exercise price for the warrants is also to be decided at a later date.
For illustrative purposes, if all 51.97 million warrants were exercised at 63 sen apiece, the group will raise RM32.7 million, which will be used for working capital requirements.
For its ESS, Harn Len shall grant no more than 15% of the group's total shareholdings, which as of May 28, 2019, stand at 173.22 million shares (excluding the 12.26 million treasury shares). The ESS will be in force for five years.
The group will set up a committee to see who is eligible for the scheme. Any proceeds gained from the ESS would be used for working capital requirements as well, it said.
"The board, after having considered all aspects of the proposals (including but not limited to the rationale and the financial effects of the proposals), is of the opinion that the proposals are in the best interest of the company," said the group.
At 3.21pm, Harn Len's share price was 1.59% or 1 sen higher at 64 sen — with 31,000 shares traded — giving it a market capitalisation of RM118.71 million.