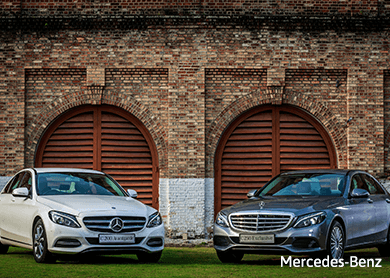 KOTA KINABALU (Nov 25): Hap Seng Star Sdn Bhd, a subsidiary of Hap Seng Consolidated Bhd and the authorised dealer for Mercedes-Benz in Malaysia, expects a 35%–40% year-on-year rise in the sales of the luxury marque's vehicles from Sabah and Sarawak in 2015.
Its chief executive Harald Behrend said the group has seen positive economic development in East Malaysia over the last one year, and the introduction of new Mercedes-Benz models has helped fuel the growth of vehicle sales under the brand.
"We have committed to invest RM30 million to expand our presence in East Malaysia, as we are confident in the market and see higher potential for sales in the coming years," Behrend told reporters after the launch of the RM2 million Mercedes-Benz Hap Seng Star Kota Kinabalu (HSS Kota Kinabalu) Autohaus showroom today with Mercedes-Benz Malaysia Sdn Bhd.
Behrend is also the group chief operating officer of Hap Seng Consolidated. The HSS Kota Kinabalu Autohaus is the second such facility in East Malaysia and the seventh autohaus under Hap Seng Star, which has invested more than RM160 million so far in all seven autohauses, nationwide.
He added that up to the second quarter of 2015, the automobile segment contributed 29% to total Hap Seng Consolidated's revenue, while net profit contributed 6% to group's overall net profit.
Behrend also said that the group is overall cautious and will see some slowdown on the back of a weaker consumer sentiment, but nevertheless remains upbeat about its East Malaysia plans for 2016.
Besides HSS Kota Kinabalu, Behrend said that the RM30 million investment in East Malaysia includes an Autohaus showroom in Miri, upgrading its workshop in Inaman, Kota Kinabalu, as well as an upcoming Autohaus showroom in Kuching by end-2016.
HSS Kota Kinabalu is located at Jalan Tunku Abdul Rahman, the centre of Kota Kinabalu's Central Business District.