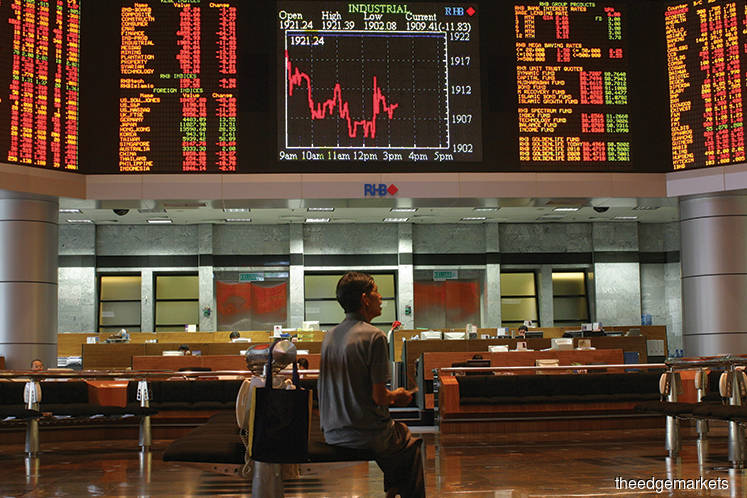 KUALA LUMPUR (Aug 14): Structured put warrants that track Hong Kong's Hang Seng Index faced investors' selldown in early trade today after the US government decided to delay the imposition of 10% tariffs on certain imports from China.
At 9:55am, HSI-H6W declined the most amongst its peers, falling 14 sen or 10% to RM1.26, but was thinly traded in terms of volume, with a mere 10,000 units changing hands.
Meanwhile, HSI-H6Q was the most actively traded amongst the other structured put warrants, with 7.13 million units traded; it fell 9.5 sen or 14.29% to 57 sen.
Other declining Hang Seng Index structured put warrants that made up the top 10 losers in early trade include HSI-H6R, HSI-H8C, and HSI-H8O.
Hang Seng Index itself, meanwhile, rebounded 336.16 points or 1.33% to 25,617.46 points.
Yesterday, US Trade Representative (USTR) issued a press statement to say that certain products are being removed from the tariff list based on health, safety, national security and other factors, and will not face additional tariff of 10%.
"Further, as part of USTR's public comment and hearing process, it was determined that the tariff should be delayed to Dec 15, 2019 for certain articles. Products in this group include, for example, cell phones, laptop computers, video game consoles, certain toys, computer monitors, and certain items of footwear and clothing.
"USTR intends to conduct an exclusion process for products subject to the additional tariff. The USTR will publish in the Federal Register as soon as possible additional details and lists of the tariff lines affected by this announcement," it said.
Nonetheless, USTR said products that were not excluded, will be imposed with the 10% tariff beginning Sept 1 this year.
Most Asian markets gained on the US government's new measure, Japan's Nikkei went up 0.75% at 10am local time today, while the South Korean Kospi also gained 1.14%.
The FBM KLCI also climbed 8.11 points or 0.51% to 1,600.99 points as at 10:12am.