This article first appeared in The Edge Financial Daily, on February 15, 2019.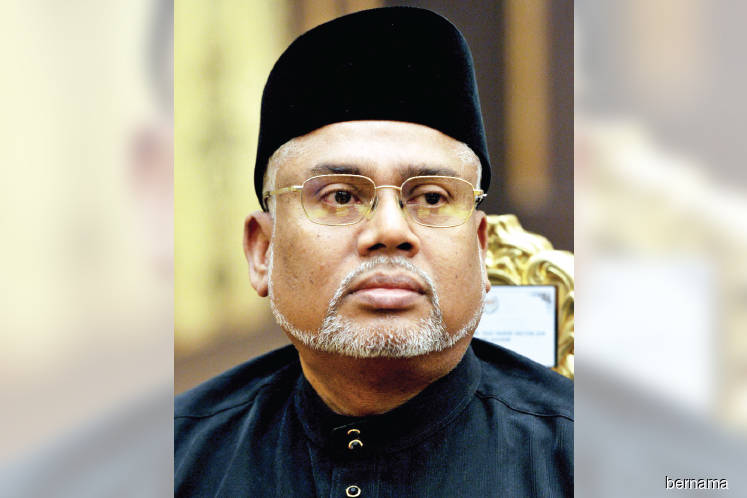 Hamid: Many of my judgements on commercial matters which supported the government were scorned by top judges. Photo by Bernama
KUALA LUMPUR: Court of Appeal judge Datuk Dr Hamid Sultan Abu Backer has made explosive claims of judicial and constitutional misconduct, repeatedly calling for an investigation by a Royal Commission of Inquiry (RCI).
Hamid claimed that certain members of the judiciary had been aiding private parties to defraud the government and that he faced pressure from senior judges when he made judgements to protect the public interest.
He said this in an affidavit to support a suit by lawyer Sangeet Kaur Deo questioning the integrity of the judiciary in two cases of alleged judicial interference.
"Many of my judgements on commercial matters which supported the government were scorned by top judges," he said.
"The reason was that the private parties who were direct nominees of politicians created contracts to defraud public funds," said Hamid, who is known for being outspoken and taking dissenting positions.
Describing the modus operandi for making false claims on the exchequer, Hamid said the government would enter into a contract with a political nominee with no intention of honouring it.
The government would then terminate the deal and be sued for breach of contract. A consent judgement could then be accepted with an agreement to assess damages.
This arrangement was both illegal and unconstitutional, said Hamid.
To stop this practice, Hamid said he wrote judgements forbidding contracts that were unfair to the government, which would make the contracts unenforceable on public policy grounds.
"When a contract relates to the government and a private party, no advantage of any nature can be taken by the private party even though the government agencies, in breach of rule of law, may have consented.
"In short, ordinary contractual principles in all corners will not apply. The court, to protect public interest, is obliged not to recognise such contracts even though it is in writing," he added.
Hamid claimed that certain top judges responded with contempt towards the move.
He said a senior judge whom he referred to as ARLC became upset with his judgements because he was finding it difficult to help government nominees.
"He, in the presence of other judges, publicly started to make fun of the concept and to belittle me and he wanted to raise this in a talk at the Palace of Justice and particularly to embarrass me," said Hamid.
"It is time the Attorney-General's Chambers looks at judgements where federal or state government or its agencies were ordered to pay money on government contracts and analyse whether it was correct in principle to do so," he said.
Hamid also claimed that parts of a dissenting judgement he made were expunged in a manner "unprecedented in Commonwealth nations".
Referring to his judgement in Leap Modulation Sdn Bhd vs PCP Construction Sdn Bhd, Hamid said: "The conduct of the judiciary on Leap Modulation itself requires an RCI with ex-judges from England to sit, to see whether a judge's observation on public law can be expunged in the manner done by the three judges at the Federal Court."
In an immediate reaction to the revelations, lawyer Haniff Khatri Abdulla, whose claim of judicial interference was the basis of Sangeet's suit, was quoted by Malaysiakini as calling for additional protection for Hamid in view of his exposé.