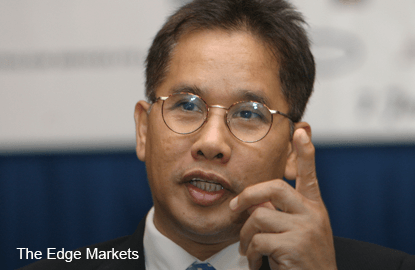 KUALA LUMPUR: Business tycoon Tan Sri Halim Saad was awarded the Friend of New Zealand Award at the World Class New Zealand Awards Ceremony held in Auckland recently, making him the first Malaysian to be accorded the honour.
Halim Saad was among six winners of the World Class New Zealand Awards held on July 2, comprising six New Zealanders and one non-New Zealander.
Halim was given the award for his strong and proactive support of the bilateral relationship between Malaysia and New Zealand, particularly in the areas of trade and education; there have only been four award winners for this category, said his office in a statement.
The other five people who received awards are Helen Clark, the former prime minister of New Zealand for three terms (1999 — 2008); Beatrice Faumuina, world champion discus thrower; Dr Swee Tan, an internationally recognised Malaysian-born Kiwi plastic surgeon; Victoria Ransom, a San Francisco-based Kiwi entrepreneur who has founded three companies since her early twenties; and Audette Exel, who was recognised by Forbes as a "Hero of Philanthropy".
The World Class New Zealand Awards is an annual event which celebrates inspirational, world-leading New Zealanders at home and around the world. The awards are New Zealand's most prestigious individual achievement awards, acknowledging New Zealand's and friends of New Zealand's top international talent.
The Friend of New Zealand Award was introduced in 2010, given to non-New Zealanders who have contributed to New Zealand's development in some way, or exhibited traits which New Zealanders admire, said Halim's office.
There have only been four winners of the award so far: Julian Robertson (American), Lord Denman (British), Andrew Holden (Australian) and Craig Elliott (American).
This article first appeared in The Edge Financial Daily, on July 7, 2015.