This article first appeared in The Edge Financial Daily, on September 26, 2017.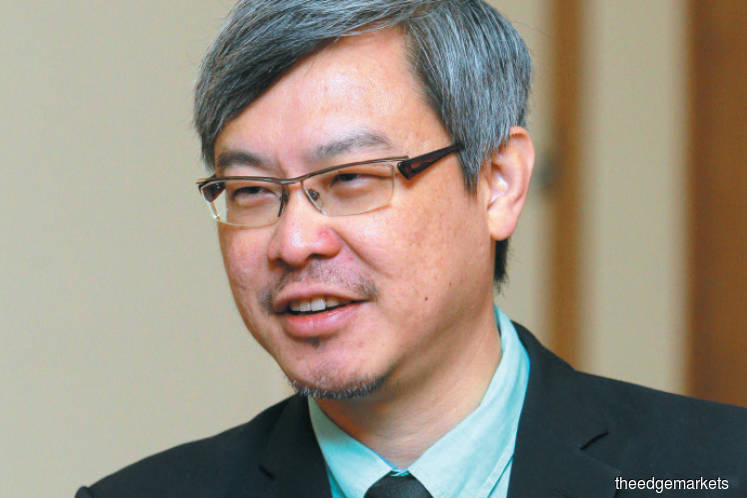 KUALA LUMPUR: Hai-O Enterprise Bhd, which recorded an 83% year-on-year net profit jump in its first quarter ended July 31, 2017 (1QFY18), expects the strong earnings growth momentum to continue for the rest of the year, based on the launch of its new lifestyle and fashion products, and the support it has garnered from the local bumiputera market.
Citing the successful launch of the group's hijab fashion series, Hai-O group managing director Tan Keng Kang said the local bumiputera market is big, with vast potential for growth.
"The fashion and lifestyle business is totally new to Hai-O," said Tan, adding that he was positive it would be a main contributor to the group going forward.
The group, he said, plans to roll out new collections of shoes, bags, leatherwear, women's accessories and eyewear under the "Infinence" brand name this year.
Tan was speaking to reporters after the group's annual general meeting yesterday, alongside Hai-O's group chief financial officer Hew Von Kin.
The group's net profit grew to RM17.87 million in 1QFY18 from RM9.74 million a year ago, while revenue jumped 58% to RM124.54 million from RM78.66 million, thanks to higher sales, especially from its multilevel marketing (MLM) segment, and contribution from newly recruited members.
Tan is positive that the group's new lifestyle and fashion products will be able to attract new members under its MLM segment to support a targeted double-digit growth in both the group's top and bottom lines by end-FY18.
The group has also allocated RM10 million for capital spending and has identified suitable shoplots and warehouses for further expansion in its East Malaysian distribution channels, said Hew.
On overseas expansion, Hew said the group is exploring the Vietnamese market due to the large population there, though the decision to go in or not largely rests on whether the Vietnamese government approves direct-selling licence applications from foreign companies.
In the mean time, Tan said the group wishes to enhance its current businesses in Indonesia, Singapore and Brunei that are still not performing up to expectations.
Over at the group's wholesale and retail divisions, Hew said the declining revenue seen in the last two financial years has "bottomed out", though he said the numbers may still be "weak and fragile".
"We are trying to cut down on costs and to launch more house brand products with higher margins," Hew said, adding that Hai-O will continue to make progressive marketing efforts for the said divisions.
Hai-O's gross margin fell from 39.1% in 2013 to 32.8% in 2017. Hew said the weaker margin in FY17 was due to the impact of the weaker ringgit, more cautious consumer sentiments, and new launches of fast-moving consumer products.
"We are discussing with our principal suppliers from China to work out trade settlements using alternative currencies such as renminbi," he said, as some 40% of the group's purchases are imports denominated in US dollar.
For FY18, Hew said the group is expecting gross margin to hover around 31% to 32%.
Hai-O shares closed four sen higher at RM4.95 yesterday, with a market capitalisation of RM1.43 billion. Year to date, the stock has climbed 87%.