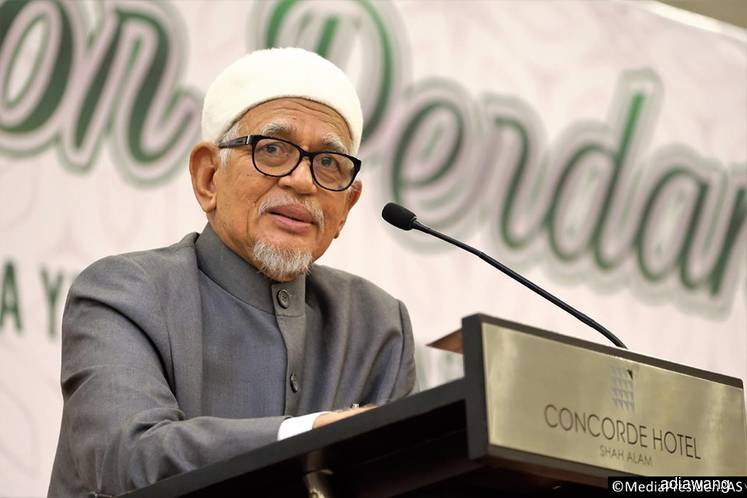 KUALA LUMPUR (May 13): Zaharudin Muhammad, the son-in-law of PAS president Datuk Seri Abdul Hadi Awang, will be referred to the party's Disciplinary Committee for his claims that there exists a "dedak cartel" involving several leaders in the party.
In disclosing this tonight, Abdul Hadi said the issue raised by Zaharudin was an old one which had been settled.
Abdul Hadi said the PAS leadership had received complaints about an alleged breach of discipline by his son-in-law.
He denied giving his son-in-law the blessing to make the allegation.
"We will hand over this matter to the committee to investigate and take the necessary action," he said at a PAS dialogue with the media in Ampang, near here. Also present were PAS deputy president Datuk Tuan Ibrahim Tuan Man and secretary-general Datuk Takiyuddin Hassan.
Recent news reports quoted Zaharudin as labelling some PAS leaders as the "dedak cartel" for allegedly receiving money from certain parties.
Meanwhile, Takiyuddin said he expected to be questioned by the police for calling PKR president Datuk Seri Anwar Ibrahim an ex-convict.
"I think about 10 police reports have been lodged against me. I will definitely be called up by the police. I will give a statement to the police," he said.
Takiyuddin also said the 65th PAS Muktamar would be held from June 21 to 23 at Indera Mahkota, Kuantan, Pahang, with elections for posts at the central level to be held on June 21.