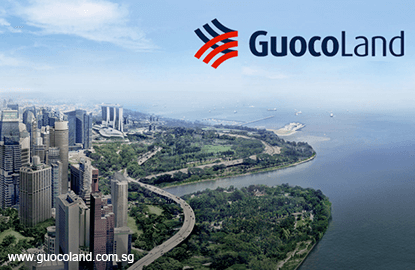 SINGAPORE (May 17): GuocoLand is said to be in talks to buy a stake in the overseas unit of a Malaysian developer that is expected to go public later this year, according to Dow Jones reports.
GuocoLand, controlled by Malaysia's third richest man Quek Leng Chan, plans to buy up to a 30% stake in Eco World International Bhd. ahead of its US$500 million (S$685 million) initial public offering, people familiar with the deal said.
Eco World International is the overseas real-estate unit of Malaysia-listed Eco World Development Group Bhd.
"An investment from GuocoLand, which has a market capitalisation of more than US$1.5 billion, would improve the prospects of Eco World's IPO because the GuocoLand is one of Southeast Asia's major property developer with operations from China to Vietnam," says Dow Jones.
Eco World's IPO is planned for early August and would be the largest fundraising in Malaysia in more than a year if successful.
At at 4.28pm, GuocoLand is up 0.55% at S$1.82.