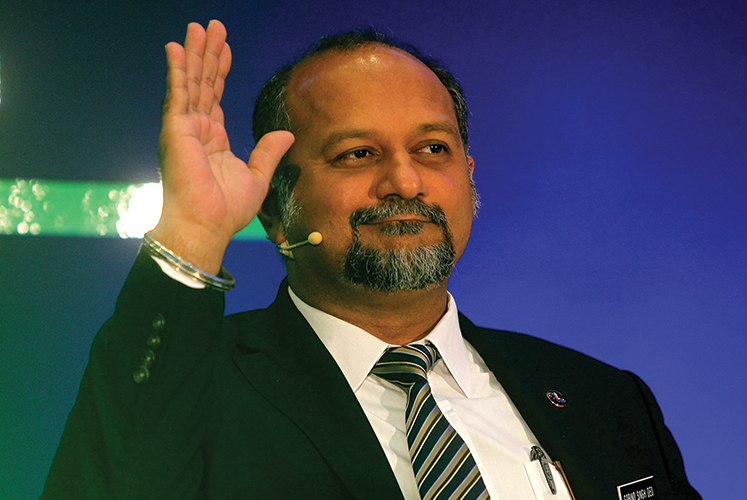 KUALA LUMPUR (Feb 21): Communications and Multimedia Minister Gobind Singh Deo has reiterated that his Ministry did not issue any directives or guidelines to Radio Televisyen Malaysia (RTM) on the coverage of States under Opposition rule.
According to Gobind, he also never gave such instructions to RTM  or asked RTM to provide an explanation regarding the matter.
"This isn't the instruction issued by the Ministry or me, I was informed that this was the result of RTM's State-level internal discussions in the affected States. That is my response to what was said by a former Prime Minister in his Facebook," he told a press conference after the 'Jom Bersama Menteri' programme at Telekom Malaysia Berhad (TM) here.
He was asked to comment on the Facebook posting of former Prime Minister Datuk Seri Najib Tun Razak, who alleged that there were guidelines regarding the coverage and broadcast for States under Opposition rule, thus claiming there was no media freedom under the Pakatan Harapan (PH) government.
The former Prime Minister also attached the detailed instructions.
Gobind added that he would issue a media statement on the matter after getting explanations from the affected parties.
Meanwhile, he said the Ministry was having discussions with the Housing and Local Government Ministry to prepare broadband facilities for new housing projects.
He said they would also propose to the Ministry to include the broadband facilities into the utility list, just like electricity and water supply.
Speaking at the function, Gobind said he needed to give recognition to TM for taking on the challenge of spearheading convergence and delivering digital aspirations.
"The TM group has a big and quite unique responsibility, not just as the leader of convergence but also as a national development partner in building digital economy.
"In leveraging on the widespread global connection, network infrastructure and expert pooling, TM is in a good position to boost Malaysia as a regional Internet hub and digital gateway for Southeast Asia," he said.
In line with TM Group's Customer Centricity, which focuses on putting customers first since last year, Gobind also presented the Hero 2018 award to winners of three categories — Frontliners, Unsung Heroes and Special Award.
The awards were given to eligible TM personnel chosen based on their substantial contribution in providing the best service to TM customers.