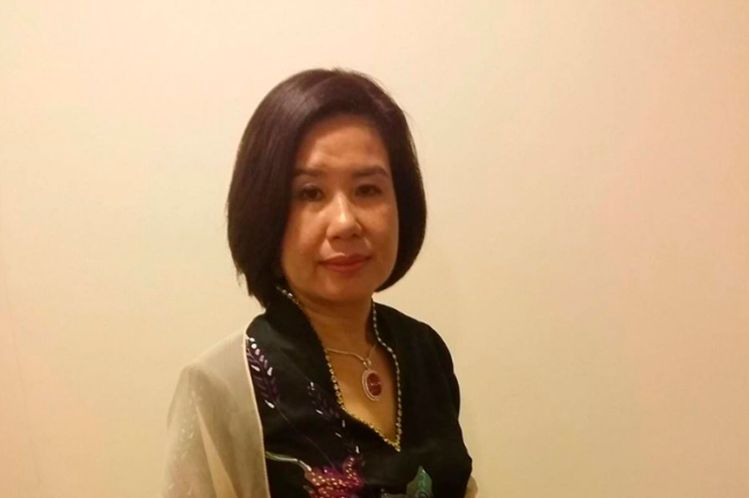 GEORGE TOWN (Aug 7): Former Finance Minister Lim Guan Eng's wife, Betty Chew, who was arrested by the Malaysian Anti-Corruption Commission (MACC) earlier today to assist investigations into a case of her involvement with a private company, will be charged at the Butterworth Sessions Court on Aug 11.
Chew who turned up at MACC headquarters here at about 10.45 am, was accompanied by her sister-in law, Lim Hui Ying and lawyer Lee Khai.
Lee said he accompanied his client to the MACC this morning to have her statement taken over the investigation on her alleged involvement with a private company, Excel Property Management and Consultancy Sdn Bhd.
"The investigation is relating to the legal consultancy she provided to the company and it was investigated under the Anti-Money Laundering, Anti-Terrorism Financing and Proceeds of Unlawful Activities (AMLA) Act.
"She will be charged on Tuesday morning at the Butterworth Court," he told reporters before leaving the MACC office in Jalan Sultan Ahmad Shah, here today.
He added that Hui Ying was not involved in the case and was there to post the RM50,000 bail after Chew's arrest.
Lee also denied that the investigation on Chew has anything to do with the controversial RM6.3bil Penang undersea tunnel project.
"No...it has got nothing to do with the undersea tunnel project," he said.
After more than five hours, Chew was seen leaving the Penang's MACC office at 4.30pm accompanied by Hui Ying and Lee.
It was reported earlier today that Guan Eng was charged in the Kuala Lumpur Sessions Court with soliciting gratification to help a company secure the Penang undersea tunnel project.
Guan Eng pleaded not guilty to the charge which was read out to him before judge Azura Alwi.
Guan Eng is also expected to be charged at Penang Sessions Court on Aug 10 and 11 under Section 23 of the MACC Act 2009.
Read also:
Lim Guan Eng pleads not guilty to Penang Undersea Tunnel graft charge, bail set at RM1m