This article first appeared in The Edge Financial Daily, on January 15, 2019.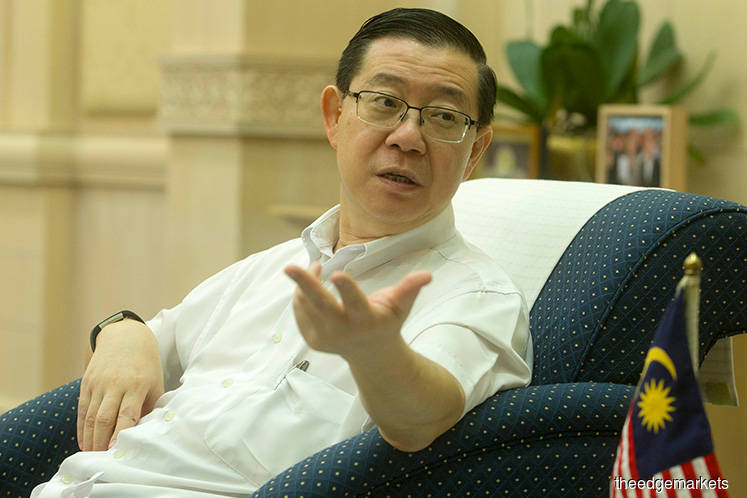 KUALA LUMPUR: The US$7.5 billion (RM30.75 billion) compensation sought by Malaysia from Goldman Sachs for the 1Malaysia Development Bhd (1MDB) scandal is an "extremely reasonable" amount, CNBC reported Finance Minister Lim Guan Eng as saying.
The sum considers the 1MDB bonds issue arranged by the American investment bank, which Guan Eng reportedly said was "astronomical" and done on "very unfavourable" terms.
According to a report by the Financial Times last month, Goldman Sachs helped arrange three 1MDB bonds worth US$6.5 billion in 2012 and 2013 for a hefty fee of US$600 million.
From the sum of the bonds issued, US$681 million was allegedly received by former prime minister Datuk Seri Najib Razak instead of being used for national development.
"So we are looking at a sum, a reasonable sum that can compensate the agony and the trauma as well as the losses that we suffered," Guan Eng was quoted as saying by CNBC. "I think US$7.5 billion is an extremely reasonable figure."
Guan Eng also reportedly called on the bank to "have a heart" and to mention in its annual report that it would "make some provisions for some reparation payments to Malaysia".
In response to Guan Eng's comments, Goldman Sachs Asia-Pacific head of corporate communications Edward Naylor reiterated that the charges against the bank are "misdirected", and that it will "vigorously" defend against them.
Naylor was likely referring to criminal charges filed by the current Malaysian government against Goldman Sachs Group Inc last month.
At the time, Attorney-General Tommy Thomas said in a statement that Malaysia was seeking jail terms and billions in fines from Goldman Sachs and four individuals who were allegedly involved with diverting 1MDB funds away from the fund.
CNBC, in response to Guan Eng, quoted Goldman Sachs as saying that it was a victim of lies by various parties, including 1MDB and members of the previous Barisan Nasional government.